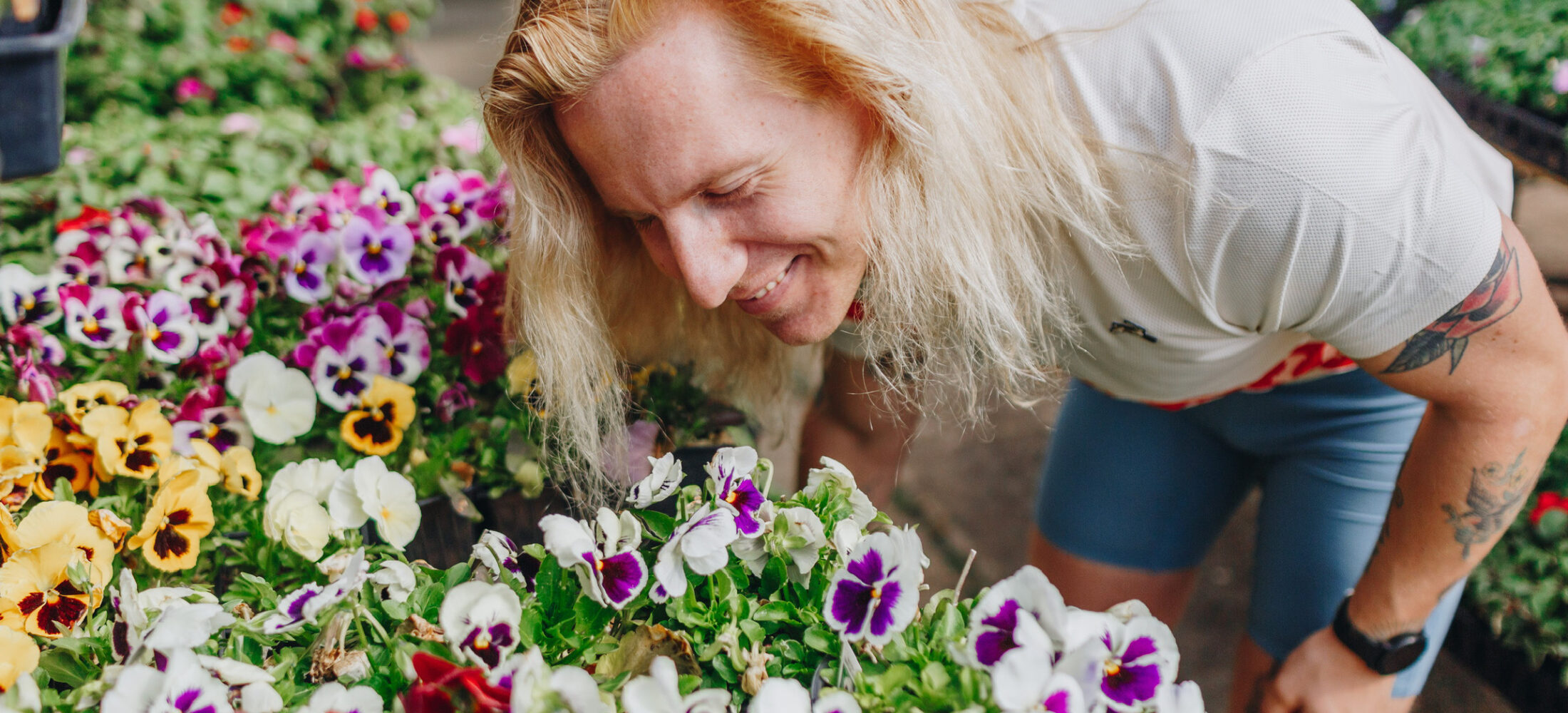 Stop Your Watch, Smell The Flowers
All photos by Brett Villena.
Spring always knocks at our door gently, the same way an old friend would. The season arrives in a neighborly fashion, usually right when we need it most. It comes bearing the good news we've been dreaming of for the few dreary months we coasted through. Now more than ever, Spring appears before us perhaps as an antidote to everything that has transpired over the past 12 months. When we look to the sky these days, we swear it's filled with the bluest blue we've ever seen. This is an annual conviction we have when we get that first taste of warmer days. As runners, we chomp at the bit for more daylight and rising temperatures. Our track Tuesdays go from guided with headlamps to ending with golden hour cool-down miles. Spring introduces itself as a cinematic masterpiece taking place right before us. Some would even call it Oscar-worthy. This year, Spring seems to feel like a light at the end of a precarious tunnel. An awakening and a rebirth. I think most importantly it feels a lot like the chance we've been yearning for. It feels like a chance to get back to the roots of what we love to do. Run together. For most, it feels a lot like a finish line. And for runners, one finish line tends to often be another starting line.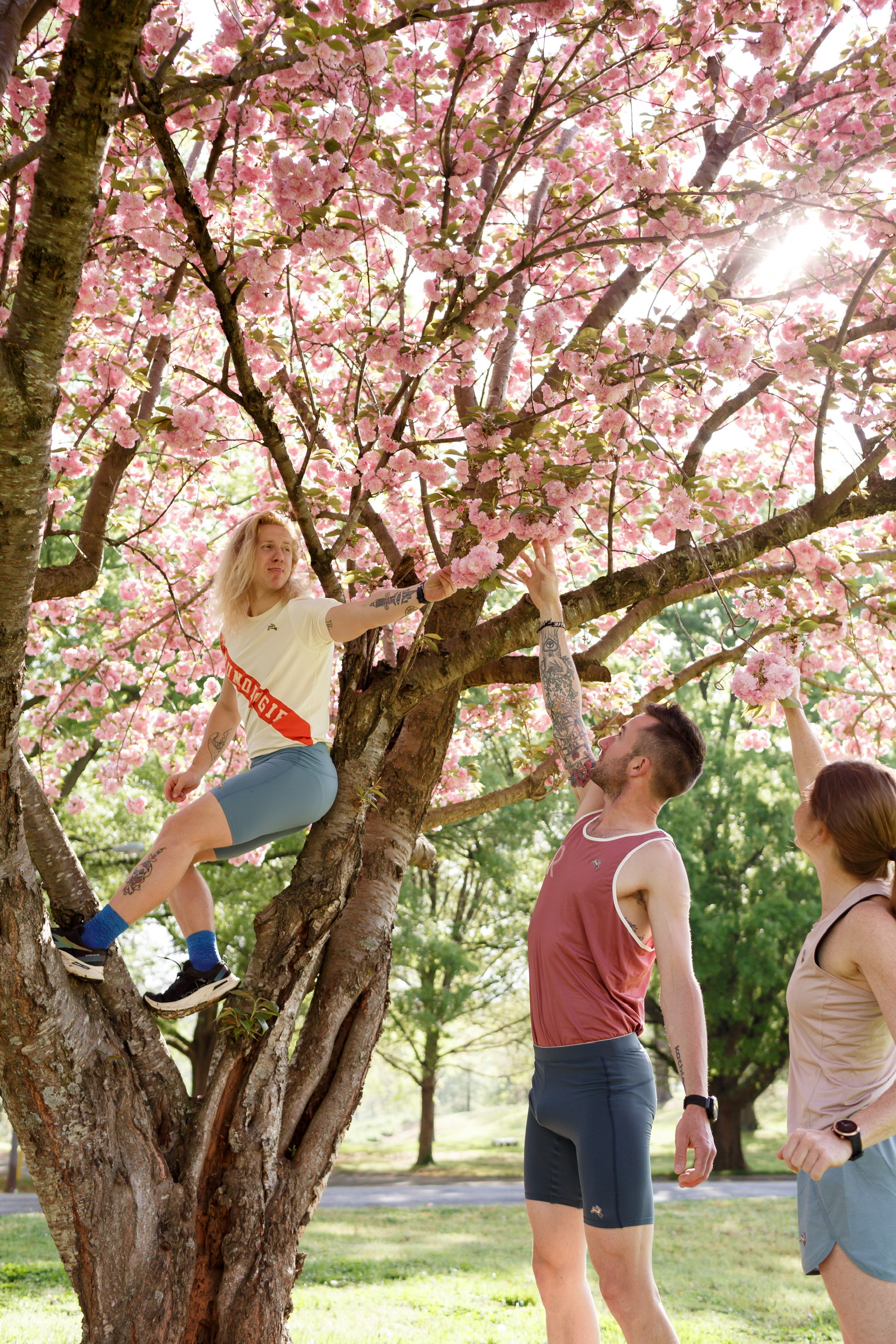 I look to this season as a period of propitious beginnings and pertinent endings. Flowers start to bloom and concurrently so do we. It's an opportune time to check in on our growth and clip our dead leaves. In the long run, the ability to find those leaves, pick them out, and leave them behind possesses an incomparable value . The beginning of the season is the closest-to-perfect time we get to reflect, plan, and look forward. I find the most value in jotting down how I feel, what I can do to be better, and who I want to be at the end of the day. In my experience, the most important step to being the person and runner I want to be is to simply treat myself as if I'm already that person. Talk the talk and walk the walk. I still get excited by the coolness of an April morning rejuvenating my spirit. I feel revitalized when I drive down Interstate 440 with my windows down, the sun rising through my passenger side window. I'm looking at every new day as another opportunity to improve myself and those around me. I'm laying in the grass and soaking in the sun more after my runs. I'm reintroducing the bottoms of my bare feet back to the ground that has seen all my miles unfold. I keep reiterating to myself and those closest to me: "Stop your watch, smell the flowers".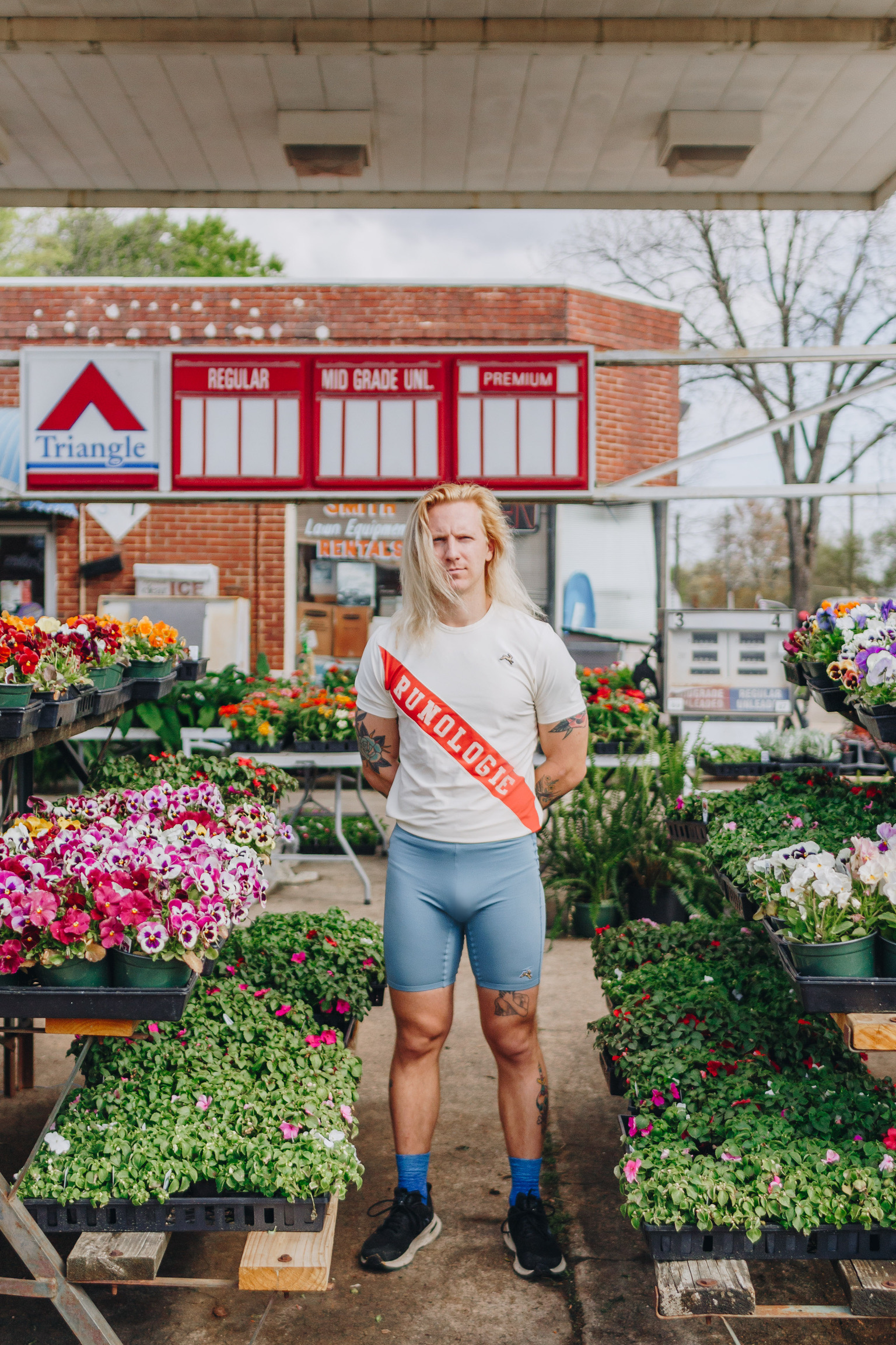 As the days grow longer, we start to make decisions more aligned with our foresight rather than what we see in hindsight. I talk to runners everyday at the shop and they all seem to be talking about the same thing: how normalcy feels to be so close within their reach. I reckon we all sense that our fingertips can nearly grasp what once was. A flourishing running community is nearly ready to flourish again. Everyone is yearning for the feeling of shaking out some pre-race nerves again. The build up, the unpredictable turbulence of a training block, and the long awaited raceday is a beginning-middle-end that we love to create over and over again. I miss the tranquility of precisely pinning a bib to my singlet perfectly like some kind of race day surgeon. People daydream of their favorite local run clubs gathering back up with the classic refreshing beer to follow. Hydration remains key these days. I sincerely believe that it all does seem to be right around the corner for us. I continue to witness running communities move one foot in front of the other with care and diligence. It's reassuring for all of us. I'm willing to go out on a limb, jump up and down on the limb, and say that now is the best time to start running. The spirit of running feels more invigorated and electric now more than it did a year and a half ago. I feel especially inspired to help those who are undecided about running turning that doubt into passion. Apprehension into confidence. And most of all, I crave to see runners, new and old, rediscover their love for it. As run clubs and races start to make their way back into our lives, I just hope that you can find the time in your day to slow it down now and again. Look to the sky and thank the trees. As your feet traverse through the parks, trails, and the roads: take your time. We're all worthy of stopping our watches and smelling the flowers.