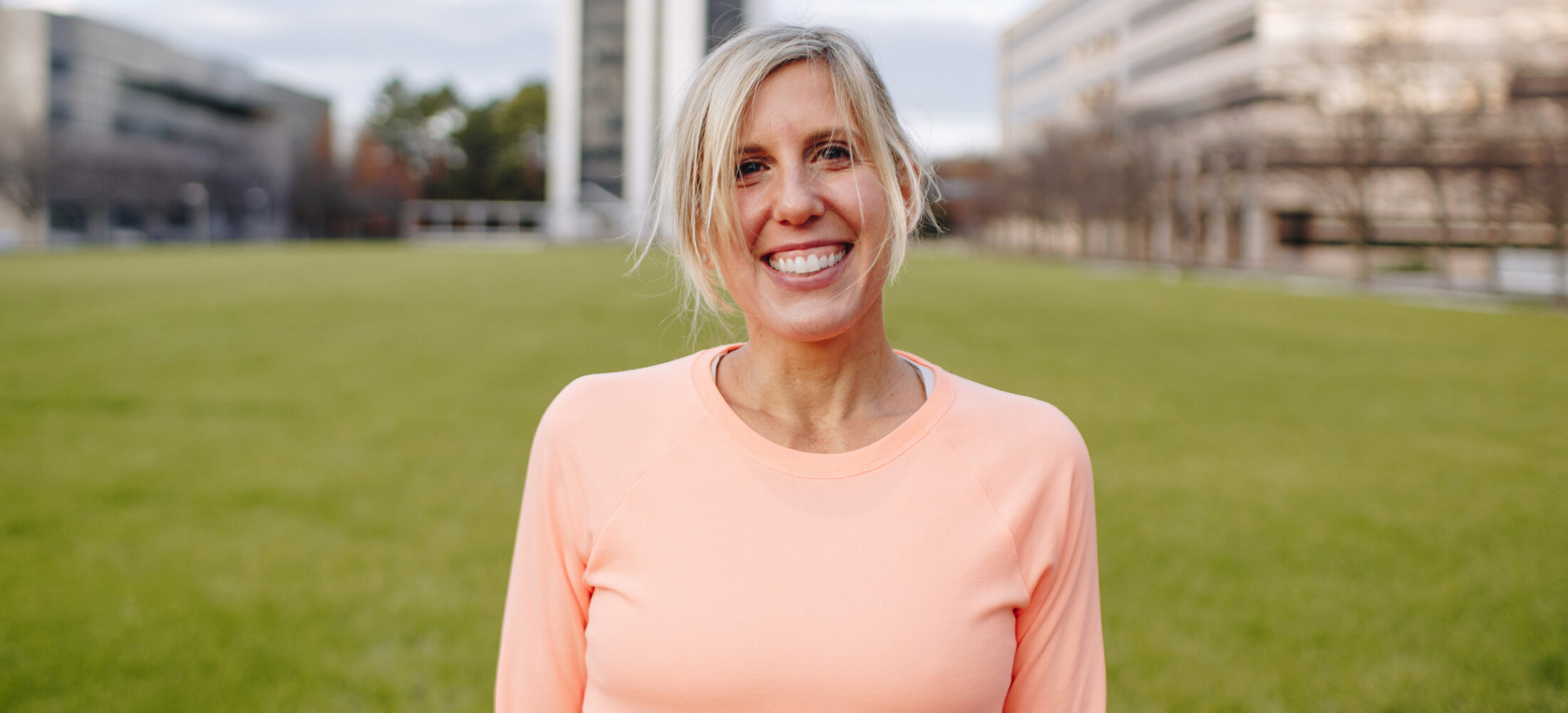 We recently connected with Jess Hofheimer (@paceofme) and hooked her up with Nike's Mango Fast Pack. Jess is an avid runner as well as coach, she supports local businesses, is a board member of a Raleigh female run group, and personifies radiating, bright (like a mango) energy through her artwork. We asked Jess about the importance of her local running store and here is what she had to say.
Local running shops are so much more than just places to buy the latest shoes, gear, gadgets and apparel. They're the foundation and heartbeat of a community's running culture and character, with a passion and mission to serve that stretches so far beyond commerce. Running specialty shops and the people who own, manage, and work in them are dedicated to providing meaning, education and opportunity to the communities they support. We go to them to learn and to connect, as well as to buy our favorite running things.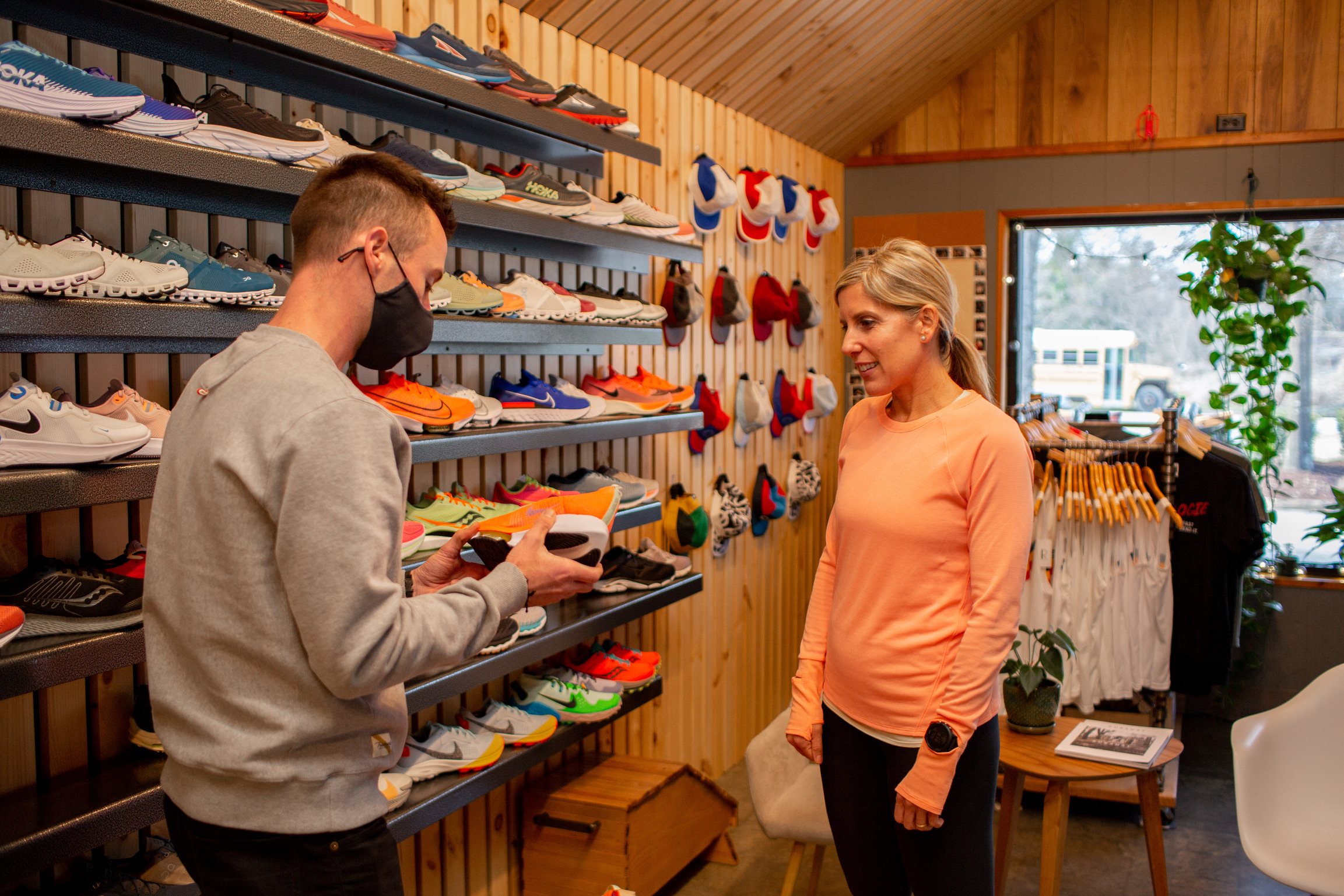 Before my family and I relocated to Raleigh five years ago, I had never set foot in this city which was a little (okay, a lot!) scary and exciting. My husband had a job opportunity here that we both felt strongly would be for the betterment of his career and for our family. So sight unseen, he said "yes" and the next thing we knew we were moving hundreds of miles away. We traveled here for a weekend to check things out and get familiar with the city that would be our new home. On the agenda, per my request, was a visit to this hip little running store I found downtown called Runologie. Honestly, I don't remember the specifics of the products they sold that day or what I bought other than a sticker and a hat branded with the "Runologie R." We walked in and were immediately greeted with kindness, appreciation, curiosity and enthusiasm by the people in the shop. It was a pivotal moment for me as a runner and coach and one I will never forget. The experience reminds me of that Maya Angelou quote, "I've learned that people will forget what you said, people will forget what you did, but people will never forget how you made them feel." The presence of a running shop like this in my new city made me feel so much more at ease with what my personal journey moving to Raleigh was going to entail. I knew I had found "my people," and a place I would belong. They were super helpful with tips on the best places and races to run, where to get the best post run coffee or beer, and what running clubs I could join. A few months later and just before our actual move, I was in Boston for the Boston Marathon and I went to see Kathryn Switzer speak about the 50th anniversary of her being the first woman to run that iconic race. I noticed a couple of smiling women in the audience wearing the same Runologie hat that I had purchased! Because of the way I had been treated when in the store that day, I decided not to be shy and approached them sort of awkwardly but unabashedly to introduce myself and make the connection. It was so amazing and such a relief – and to this day I adore both of these women and am so thankful to know them!
Right now, local running shops need our support more than ever. The pandemic is hitting everyone hard and local run shops are not an exception to that. We have an opportunity, and in my opinion a responsibility, to give back to these stores in ways that will quite literally help them keep their doors open. Goodness knows in our hard times they have helped us find a way to keep running, chasing our dreams and doing the work to be our best selves through this sport. I know they have for me.