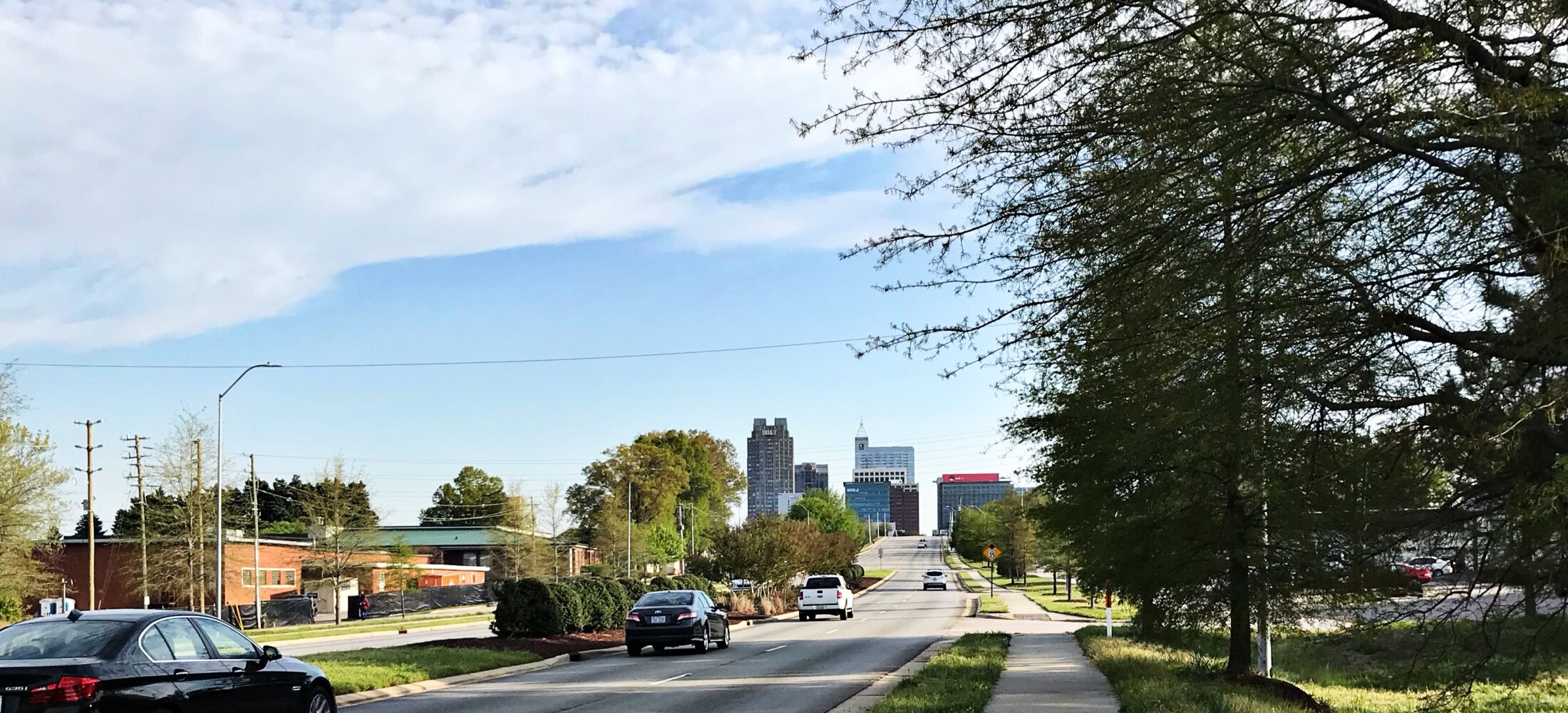 The Top 5 Best Hills In Downtown Raleigh
This week's Boston Marathon has us reeling with inspiration. And no stranger to hills Boston had us thinking about where some of the best challenges in downtown Raleigh exist. Boston's Heartbreak Hill garners it's name for obvious reasons but where the best one resides inside North Carolina's capital city is up for debate. So here are 5 hills that elevate the heart rate.
Note: this list was formulated using a 2 mile radius from downtown Raleigh's capital and in no particular order. 
Wilmington Street Bridge – Wilmington Street is deceptive and depending on when you time this hill during your run, and in which direction, you'll be telling your legs to shut up sooner than you think. It easily gets our vote for one of the most scenic hills back into the city. If you're up for it, run from the shop to the Rocky Branch Trail on the greenway and make Wilmington Street a stop on your route back into downtown. The skyline view (pictured above) is pretty great. Strava Segment: S Wilmington Hill (east side).
S Boylan Avenue – Dorothea Dix Park – Boylan Avenue has to make the list. The bottom of this hill sits on the Rocky Branch Trail and it climbs in two directions. One direction will be known to most runners who have run the City of Oaks Marathon and Half Marathon, but we've chosen the hill that runs through Dorothea Dix Park. If you've run a Runologie Training Program this hill is no stranger. It runs just under a 1/4 of a mile at a 5.3% average grade and it provides instant training return. Hang a left on Umstead after you conquer it for another great view of downtown in Dix Park. Strava Segment: Mother Griz.
Ashe Avenue – @ 6.1% average grade and close to 1/4 mile Ashe Avenue pushes the lungs no matter the pace. You could make the argument it's the toughest one on the list. Strava Segment: Ashe Ascent.
Oakwood Avenue –  at the entrance of the Oakwood Cemetery is the home to the low point of Oakwood Avenue, one of Raleigh's most scenic and historic downtown residential streets. On one side exists a hill almost a half a mile long with an average grade of over 4%. On the other exists a much shorter but steeper climb. And there you will climb over 3 stories in just a tenth of a mile. Strava Segment: Up Oakwood. But Oakwood's 3 story climb is yet to be named. It is a gem waiting to be snagged.
Centennial Parkway – we pushed our 2 mile radius just a bit to catch Centennial Parkway running from the bottom @ Lake Wheeler Road to Oval Drive. Centennial is the longest hill on this list at just over a mile long with deceptive grades starting at 1% and going up to 5.6% at it's crest. Right when you think it's over it starts again. Strava Segment: there's not one continuous segment for Centennial Parkway. There should be. Go get it.
Did your heartbreaker make the cut? We'll be expanding the radius to get some votes on the best hills that encompass the entirety of the city. Let us know your best (or worst) in the comments.
The Size Run is curated by Alex Warren and Brent Francese, co-owner's at Runologie.