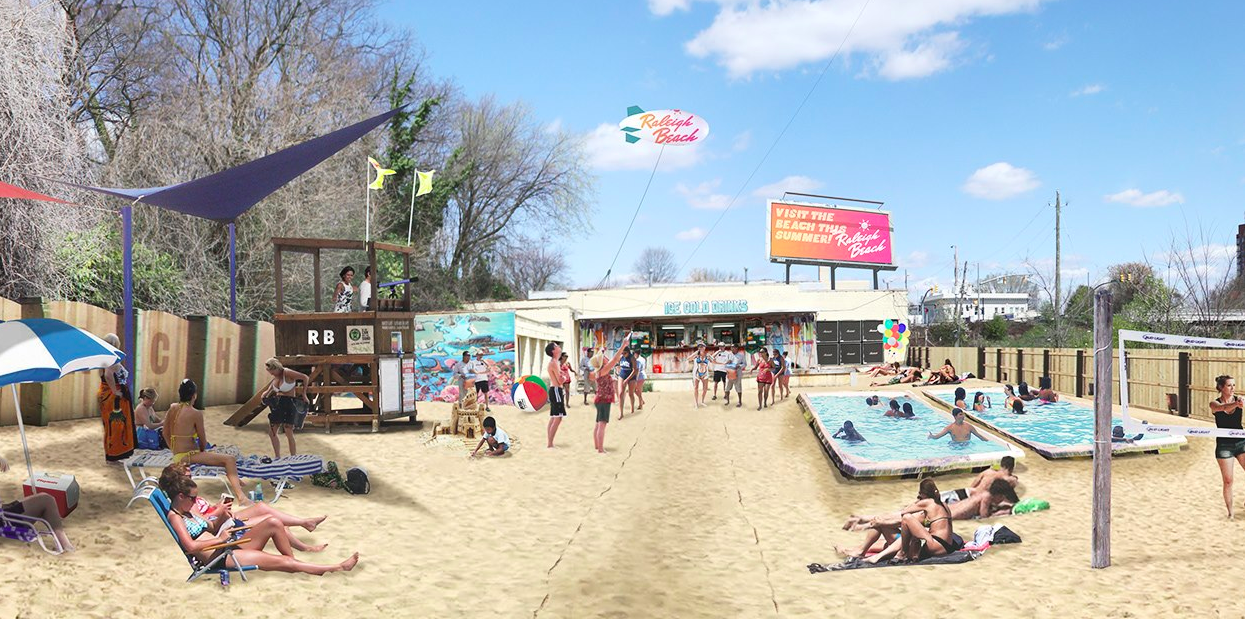 The Idea Behind the Raleigh Beach
"Why not a beach?" Tomasulo said. "Simple pop up events like Raleigh Beach could add to the energy and excitement of what's happening." 5 years ago Matt Tomasulo came up with the
idea of a Raleigh Beach
to help activate space in downtown Raleigh.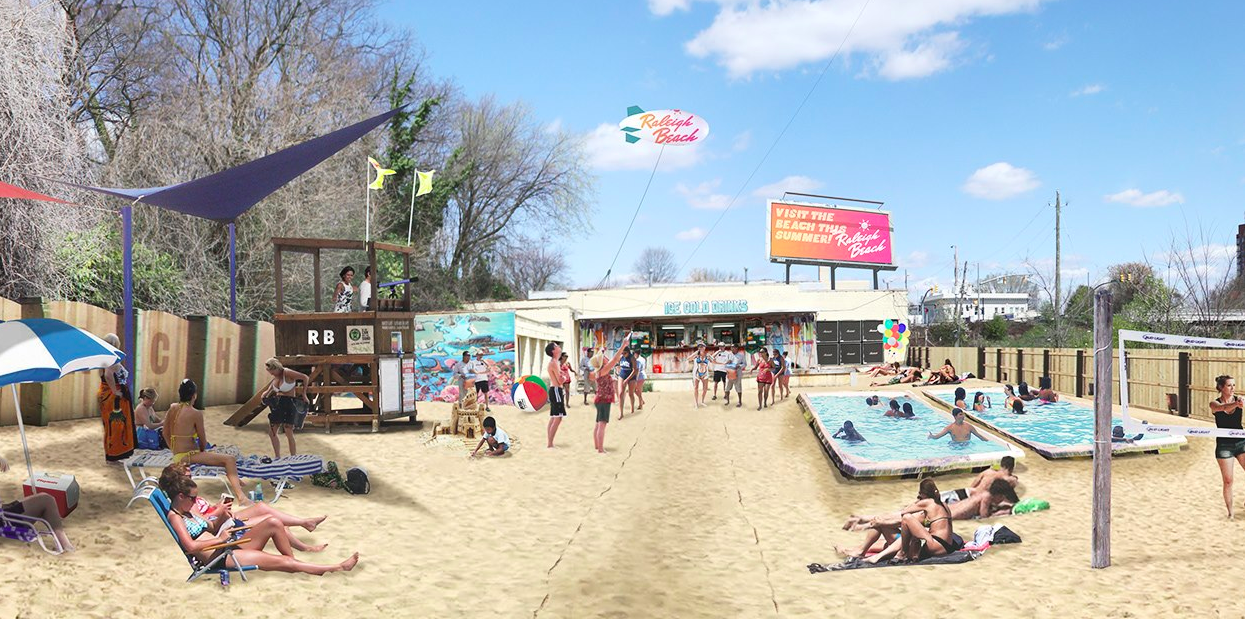 The project never fully came to fruition but it didn't slow down Tomasulo. He got busy building a hotel and we cannot wait until it's finished. Guesthouse Raleigh is nearing completion and slated to open late this summer. Known as the Gorham House, Tomasulo and his wife Nicole Alvarez embarked on an ambitious project that would begin with moving the historic house across town with a full modern renovation and addition to follow. The house was built in the 1880's by Raleigh's first black postman and will be fully restored and activated in it's new location (courtesy the News and Observer). Follow Guesthouse Raleigh's instagram feed for full details.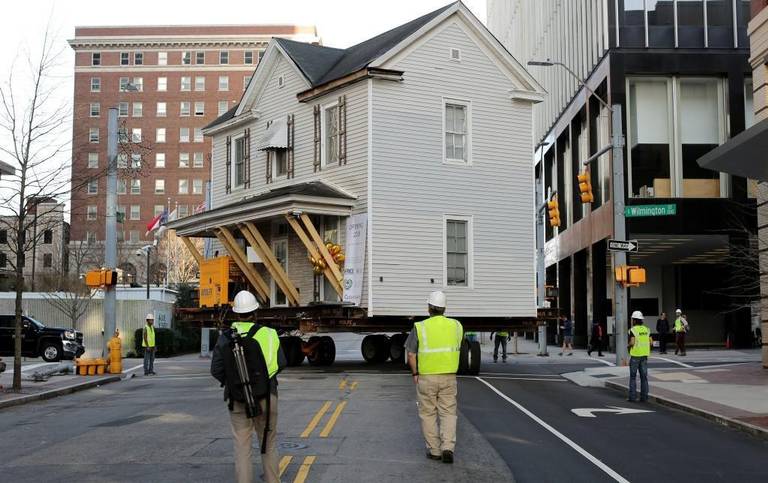 Inspired, we ran with the idea and decided to put on the Raleigh Beach 5K on May 27th @ 6PM. We'll run by Raleigh's historic skyline, finish up with a beer at Trophy Brewing Company on Maywood Avenue and party all night to the curated jams of the Good Times Assurance Co.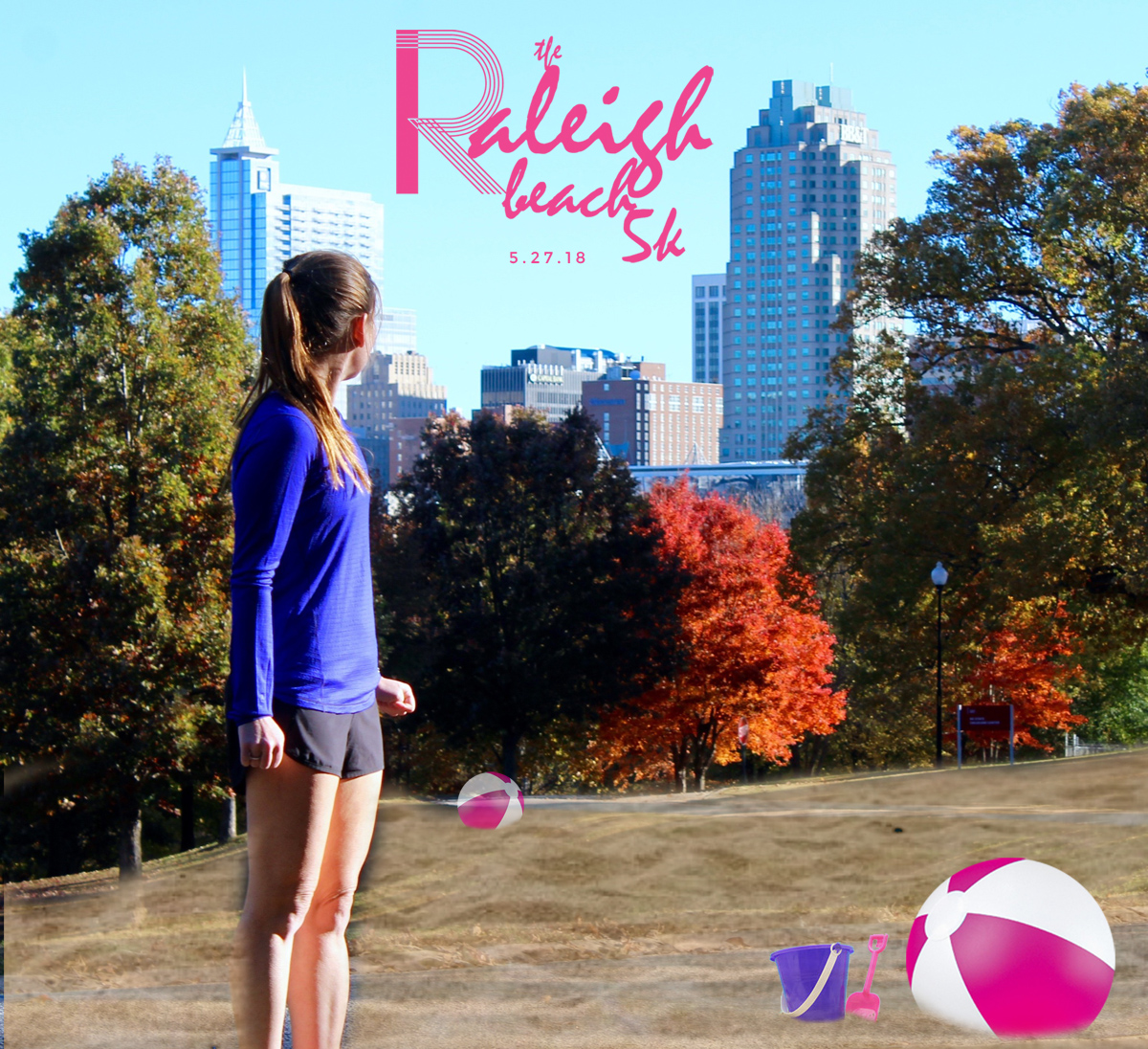 Flamingo floats, unicorn pools, lots of sand, food trucks and cold treats from Two Roosters Ice Cream Company, it's going to be the party to kick off the summer. So skip the beach…or come back early and SIGN UP.
And thanks to Matt for providing the inspiration.