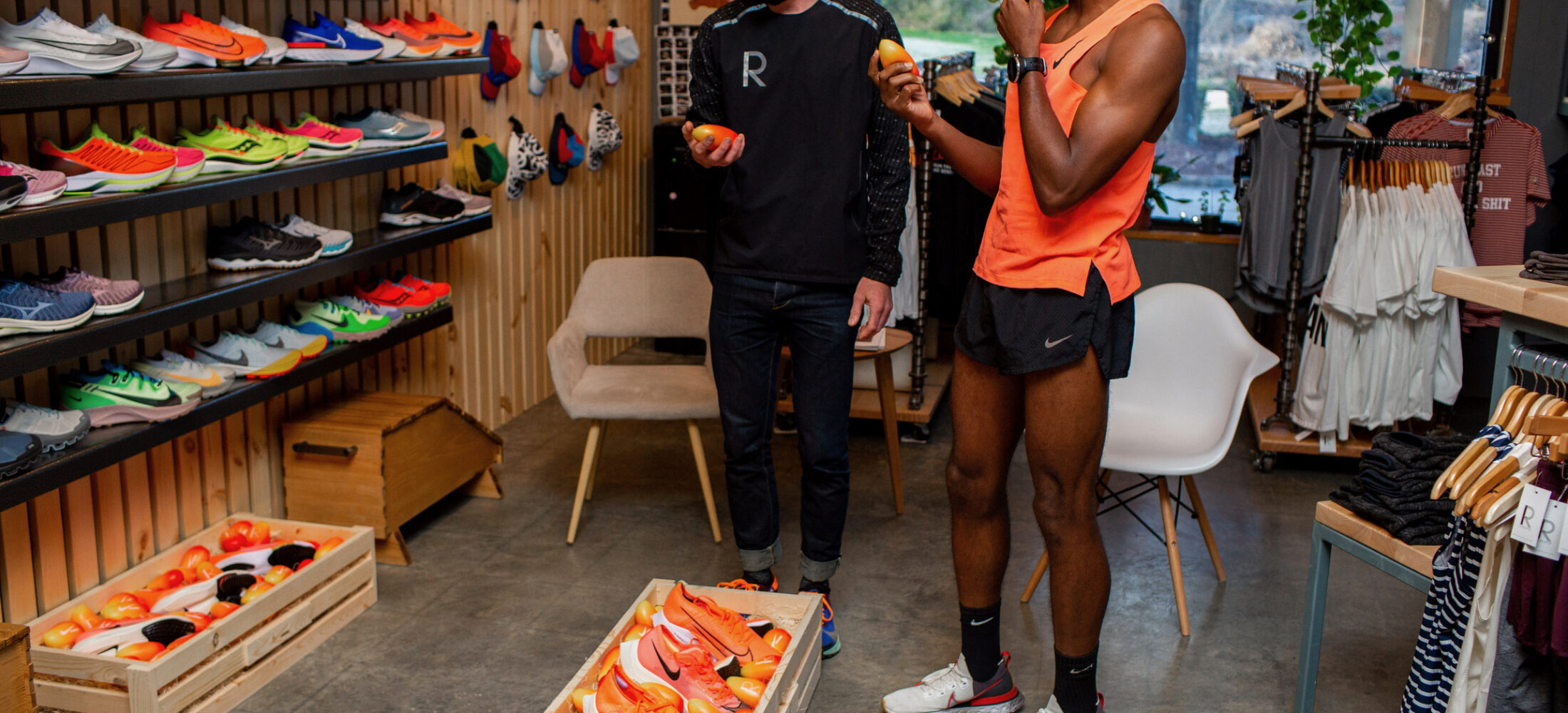 Runologie moved locations at the beginning of 2020 with new fire in it's stomach and a killer partner in Pine State Coffee.  Then COVID hit. When I had to cancel the first run club in March, I never thought most of the year's official races would be cancelled as well.. or the Olympics.. or life. I definitely did not think it would crush the small business community like it has. I've seen phenomenal places go out of business, friends put in financial stranglehold by this situation, and bring some of the strongest people I know to their knees. These are constant reminders of what's at stake.
As a small business owner, you must continuously adapt to the times and your surroundings. During a pandemic that is a hell of a task. Runologie has tried our hardest to adapt throughout this year. We replaced group runs with koozie challenges to help motivate people to get outside or run to different locations that you may not otherwise venture to. We held rogue races, with few participants, no prizes, but a time clock and the thrill to test our speed. We bought a screen projector to hold socially distanced bike-in movies and most recently, we altered the beloved Trophy Trot to be a virtual race. This virus has made what we do very hard.
Even through all of these efforts, through personal loans and PPP loans, we are still not in the clear. Many small businesses are on their last leg and not having a definitive end date to this extraordinary circumstance is daunting. What some don't realize is the difficulty of serving our customers due to what one cannot see. There have been logistical setbacks due to the virus, which in turn affects our inventory and timeliness to get our customers what they are in search of. We are often losing our sales due to circumstances that are out of our hands. We care greatly about the health of our community while at the same time trying to stay afloat and make sure our neighboring businesses stay afloat as well. We need your help.
Small businesses give their towns and cities character and are often the backbone of the area's culture. When you spend money at a store that is owned by someone in the community, that money proceeds from our pocket to be spent at other amazing, locally owned and operated businesses. We shop at their stores for our clothes, food, beverages, bike parts, etc. We dine with our local restaurants, coffee shops, and raise a glass at the locally owned and operated bars. We buy houses in this area and donate to funds such as the local park, or in the case of Runologie, the local homeless shelter. The value of your dollar spent at a locally owned business goes much further in your community than you may ever realize. This holiday season, please think about your local businesses and the people behind those doors. We will bend over backwards to help you and will go above and beyond in order to gain your support.