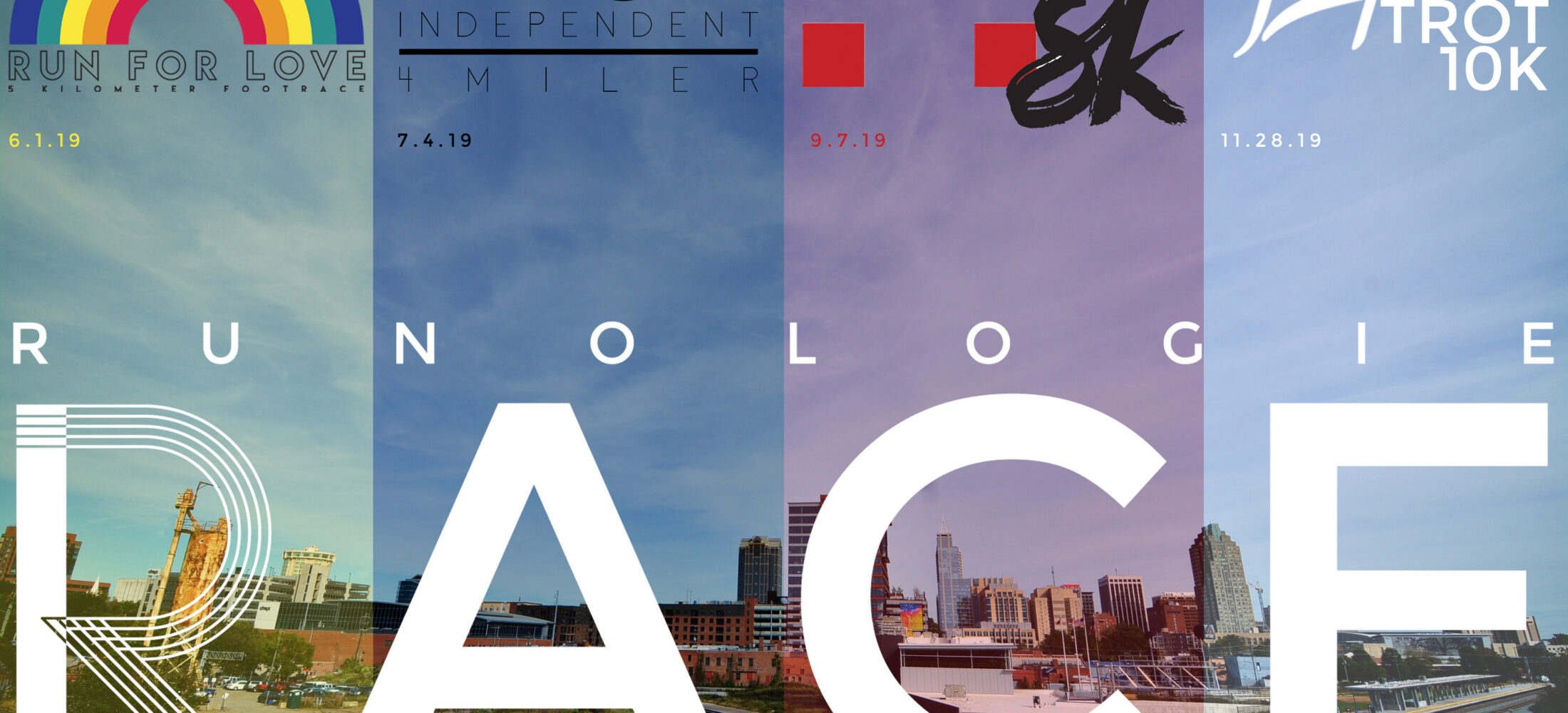 Runologie Announces 2019 Race Series Lineup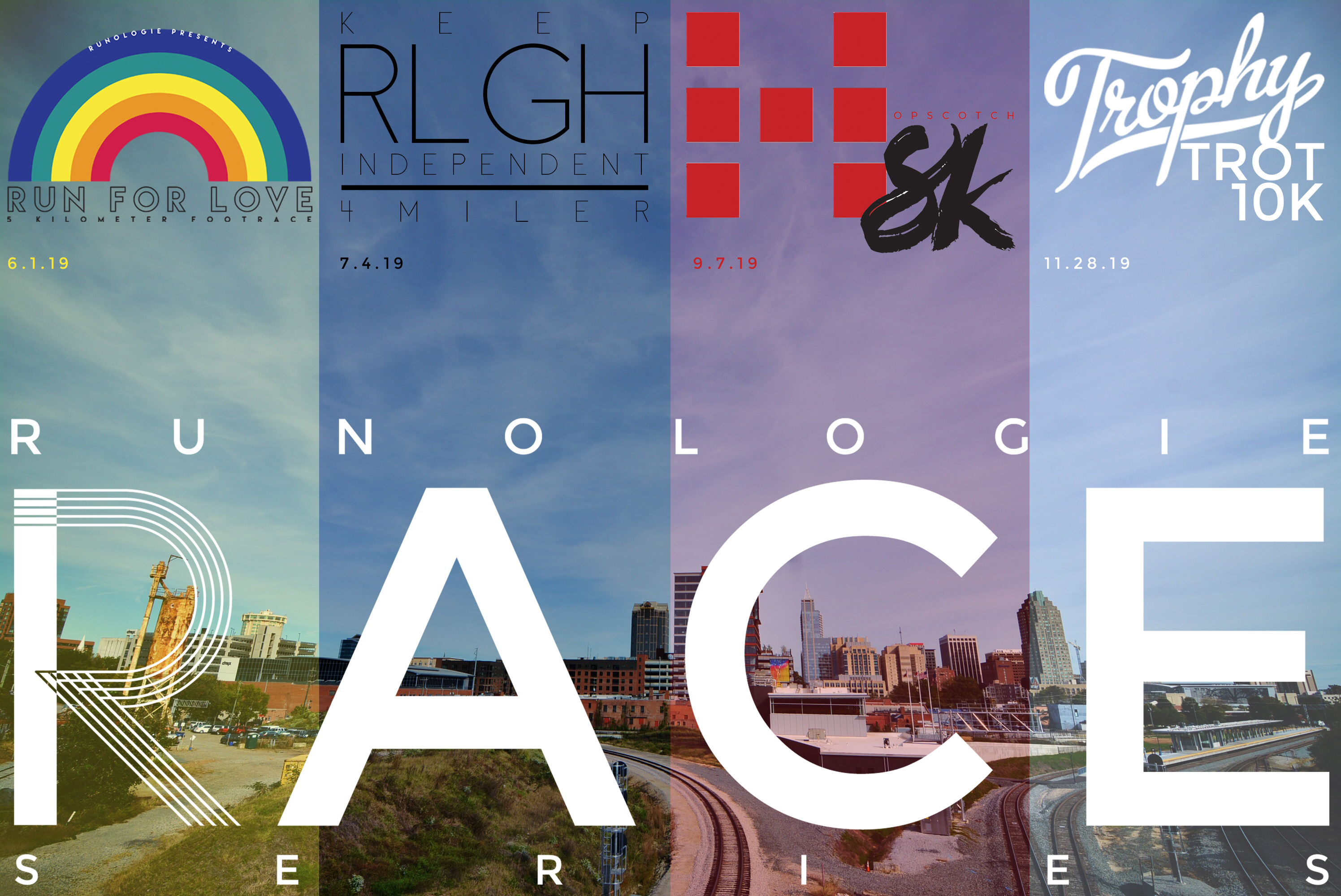 After a successful 2018 Runologie is introducing a modified lineup to the 2019 Runologie Race Series. We are excited to additionally partner with the LGBTQ Center of Raleigh and Hopscotch Music Festival for two unique race experiences in 2019. Formats and distances for each race will remain unchanged from 2018. Early bird registration is now open with giveaways and incentives leading up to race day for all registrants. Check out the new 2018 lineup!
6.1.19 – The Run for Love 5K – 9:00AM – with the LGBTQ Center of Raleigh featuring an after party @ Trophy Brewing to ring in summer.
7.4.19 – The Keep RLGH Independent 4 Miler – 8:00AM – now a Raleigh tradition entering it's 3rd year.
9.7.19 – The Hopscotch 8K (+ 1.0 Mile) – 9:00AM – Hopscotch Music Festival turns 10 years old this year. We are excited to partner with them for what is sure to be an amazing after-day party not to be missed.
11.28.19 – The Trophy Trot 10K – 8:00AM – the hills are alive! Back for it's 3rd year and ready to help you start your thanksgiving off in style.
4 races. 4 medals. 4 beers. 4 parties. Let's hang in 2019.