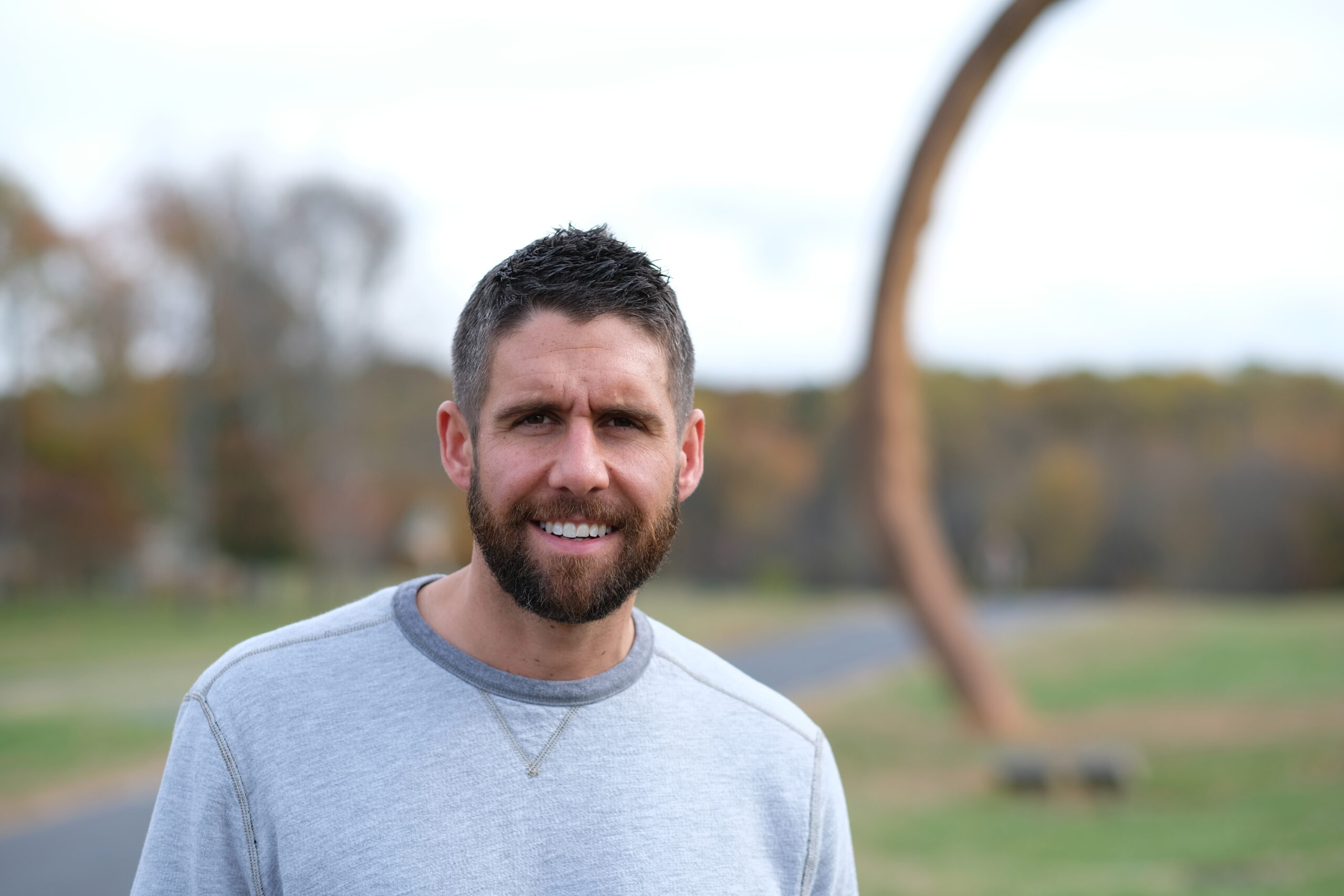 This post was written by Matt Elliot, a lead member of the Oak City Recovery Run Club. He is currently a participant of Healing Transitions, a recovery center for  homeless and underserved individuals with alcoholism and other drug addictions.
"Where are we? Why am I here? I am sick and tired of being sick and tired"–that was the story of my life for 13 years. I didn't grow up wanting to be an alcoholic, but at the age of 32 that's exactly what I had become, hopeless and addicted to drinking. Never in my wildest dreams did I think I would end up like this.
My parents set me up to succeed from a very young age. I grew up in Kernersville, NC, a nice, small, friendly town between Greensboro and Winston-Salem.  My dad was the town dentist, and my mom stayed at home to take care of my brother and me. When we weren't in school, we were playing club soccer on traveling teams. My life was surrounded by sports, which I played avidly all the way through high school. You could say that I was "addicted" to it.  Thank God that I was because, without sports, things would have been much worse for me early on in life.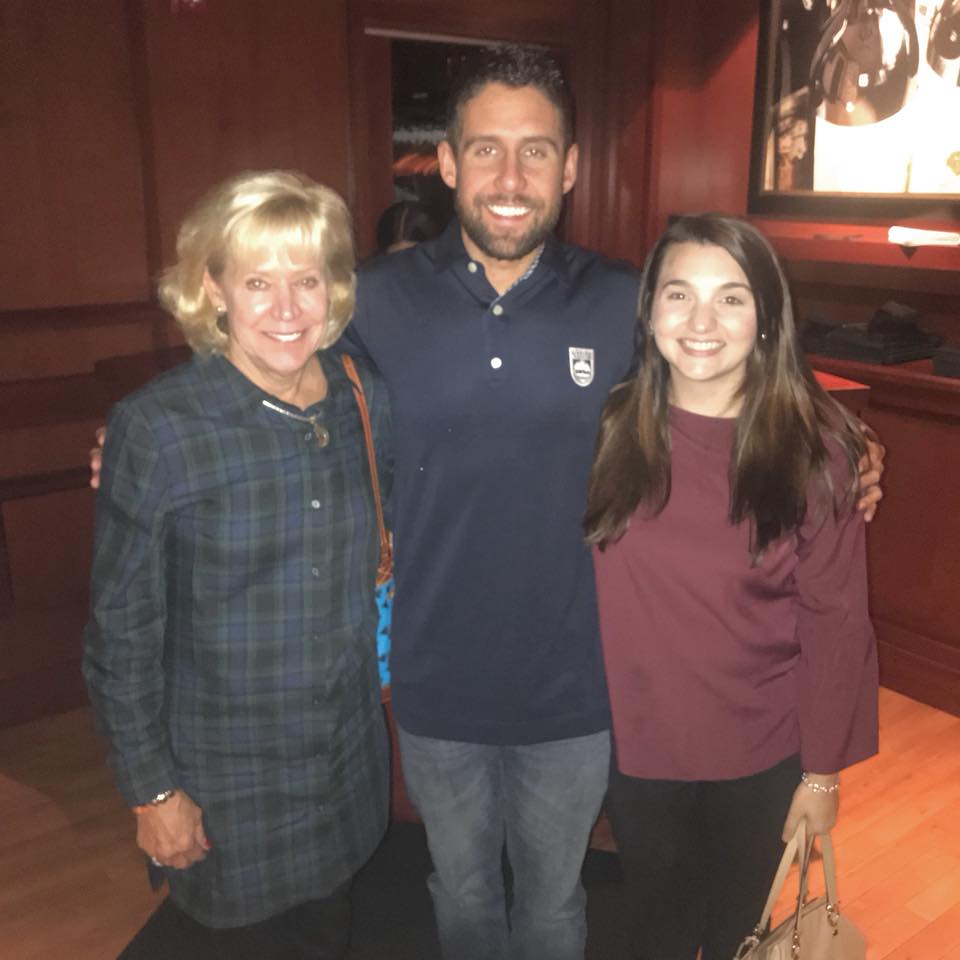 High school was normal for me although even then my drinking was starting to get out of control: I was passing out more than my friends, and I was twice arrested for DWI by the age of 17. But back in late 90s early 2000s, it was easier for a kid to get out of a DWI, and that's exactly what I did.  So, although I had been arrested twice, I faced no real consequences and managed to graduate high school in 2003, even though my partying took priority over schoolwork. Somehow the University of South Carolina accepted me. I had only applied to UNCW, ECU and USC. My parents, worried about the effects of me going to a party school, made sure I went to USC because they thought it would be a safer environment for me. However, despite their foresight, I still did everything I could do at school down there, but go to class–that was my last priority. I would drink and party all night, wake up late morning, go to the gym and run (after all, I was an athlete). After a quick nap, I would start partying all over again.
My party life would eventually come to an end when my parents saw my grades and told me they would no longer support me if I wasn't going to take school seriously. They compromised and let me enroll at NCSU. This made perfect sense to me at the time because all my high school drinking buddies were there, and I knew they would appreciate my party skills. But their admiration was short lived and eventually even they reached their breaking point when, in 2006, I blacked out behind the wheel of my car and crashed on I-40. The car caught on fire, and I barely escaped with my life.  Although this disaster shook me up, it wasn't enough of a shock to make me recognize that I had a bad drinking problem–I was just the victim of back luck and a couple of ill-advised decisions. So, by 21 years old, I had achieved three serious drinking infractions, managed two oblivious semesters at college and found no direction for my life. I decided that I had worn out my welcome in Raleigh and had to leave.
Heeding my dad's advice for once, I decided to broaden my horizons by traveling and to gain some experience volunteering. I signed up for Americorps NCCC in 2007 and spent that year in Denver, CO, and New Orleans, LA, working with Habitat for Humanity.  During this year I learned much about myself and even matured a little. Nevertheless, my drinking was also maturing.  I returned to NC in 2008 with a little money from AmeriCorps for tuition and, determined to make something of myself, I enrolled at UNCG where I did better this time by putting school first (although my drinking skills also got better). I graduated in 2011 and moved to Charlotte where I took a job in sales. My drinking continued but, as a responsible professional, I managed to avoid serious trouble for the next three or four years.
By 2015 my life looked great–from the outside. I had just gotten married, had a great career and had bought my first house. I hung on like this until even I had to realize that my drinking had somehow gotten out of control. Regular morning shakes, calling in sick to work, missing family events, and arguments with my wife were exhausting–I was dying inside.
Drinking had become my full-time job, and everything else came second. I somehow couldn't "drink like a gentleman" with my colleagues and friends, but I couldn't recognize that I was an alcoholic who needed help. I had lost control of my alcoholism. I went to two rehabs in 2015 and only managed a brief stretch of sobriety in early 2016, but I had not yet surrendered to my alcoholism.  When I inevitably relapsed, it was horrible: in a short two months, I had lost my wife, my job, my house, my car and my money.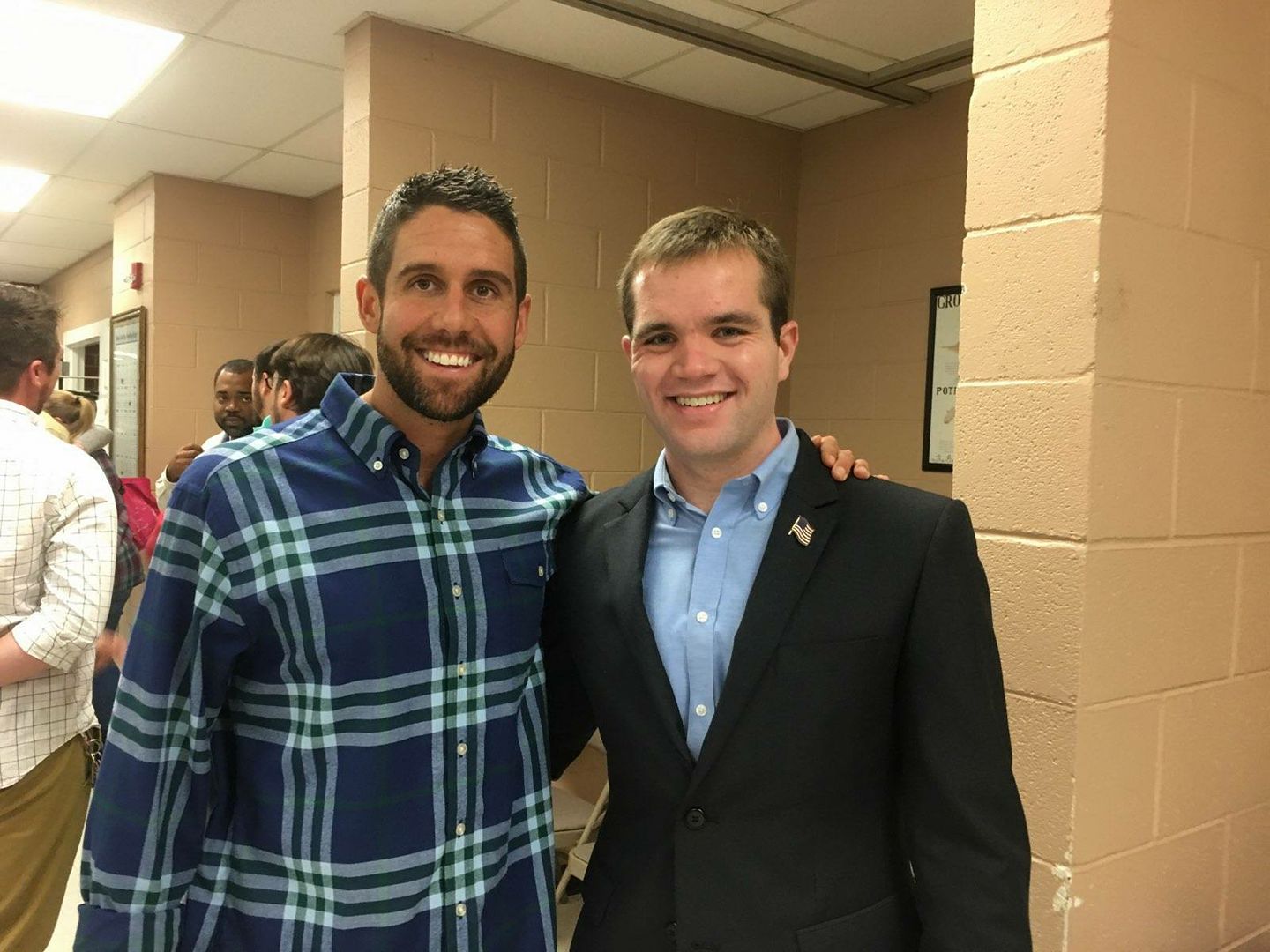 When I came up from my last drunk, I looked around and found myself in detox at Healing Transitions in Raleigh, NC. I was angry, hopeless and unsure of what to do or where to go. It turns out that I didn't need to go anywhere because Healing Transitions was exactly where I needed to be to save my life. Healing Transitions is a homeless shelter which incorporates a long-term addiction recovery program.  With food, shelter and clothing provided free to participants, this program requires roughly a year to complete.  HT's peer-support recovery structure allows participants to make significant changes within themselves while also being of service to others. This place gave me the tools to help me learn about my disease and how to recover.
The Healing Transitions mantra is "This program is not for those who need it; it is for those who want it". Early in the program, participants "trudge," or walk, no less than six miles every weekday through downtown Raleigh to attend recovery classes and enjoy a soup kitchen lunch. Most people hated walking past all the businessmen and alcohol-filled convenience stores. However, I enjoyed this time alone. I remembered that I was an athlete and started running downtown and to class in the mornings. For the first time since high school, I felt great to be sober and alive.
When the clear light of reason finally broke through my drinking haze at age 31, I realized that I was killing myself and that, for some reason, God had graced me with the opportunity to pause my life and completely change everything. So I did.  Besides running every day, I also got involved with a group called F3–Faith, Fellowship and Fitness–a national organization that sponsors workout sessions for men. Local groups meet in various locations across Raleigh every morning at 5:30. They really supported me through my low point by showing me how to be both successful and humble at the same time. Recognizing my passion for running, they sponsored me in Raleigh's Krispy Kreme challenge. It was freezing cold that February morning and, although I had only been running for three months, I was excited about running in an actual organized race. Training for the race made me adopt a healthier lifestyle without even really knowing it.  I completed the challenge and did pretty good: 5 miles, 12 doughnuts, 36 degrees, 41 minutes!
Next, I signed up for my first half marathon: The Rock-n-Roll marathon in Raleigh. 13.1 miles seemed crazy for a person who was a hopeless drunk just four months earlier. After all, I had no formal training program except whatever miles I could squeeze in every day between classes and recovery meetings.  I remember how my anxiety pumped the adrenaline through my veins that morning. During the national anthem, I choked up thinking about how my life had quickly turned around for the better. When the starting pistol fired, I pulled it together, hit the pavement and ran my ass off. My time was 1:42:15, an excellent result considering that I thought it would take me at least 2 hours (if I even finished). I was addicted alright, but not to alcohol this time–it was running that I loved. Unlike alcohol or other substances, physical challenges show us we are stronger mentally and physically than we think. Since March I have gone on to complete two 50K Ultra Marathons. I was especially proud to complete the second with my brother who also found recovery. Crossing the finish line with him to meet the proud embrace of my family was unforgettable.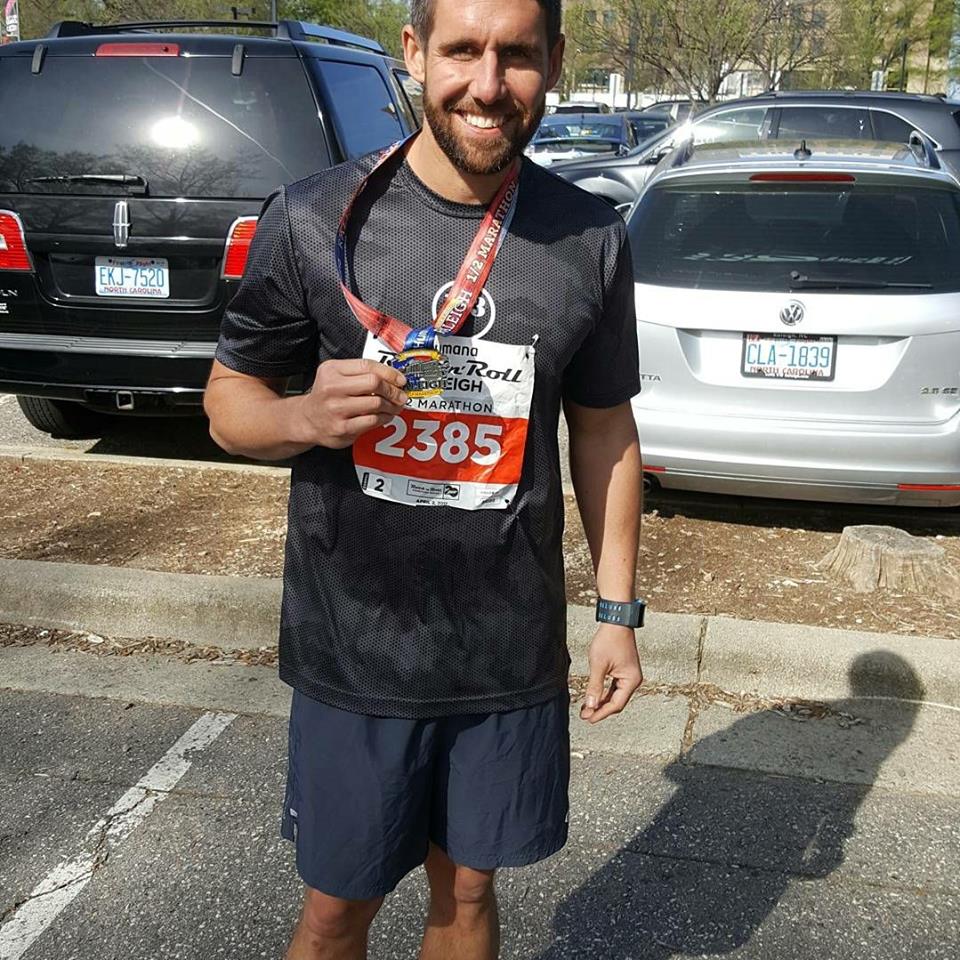 I push myself every day. In April of 2017 a friend and I founded Raleigh's first running club devoted to recovery from substance-use disorder, the Oak City Recovery Run Club. Our mission is to improve lives of those in recovery through running and healthy lifestyles. Following F3's example, we also subsidize the race entries for Healing Transitions' participants fees. Additionally, we collect donated running shoes and clothes for those who need it (link). We have been especially fortunate that the service-oriented local running store, Runologie, has been our biggest sponsor–not only do they help our club, they also sponsor races to raise funds for Healing Transitions.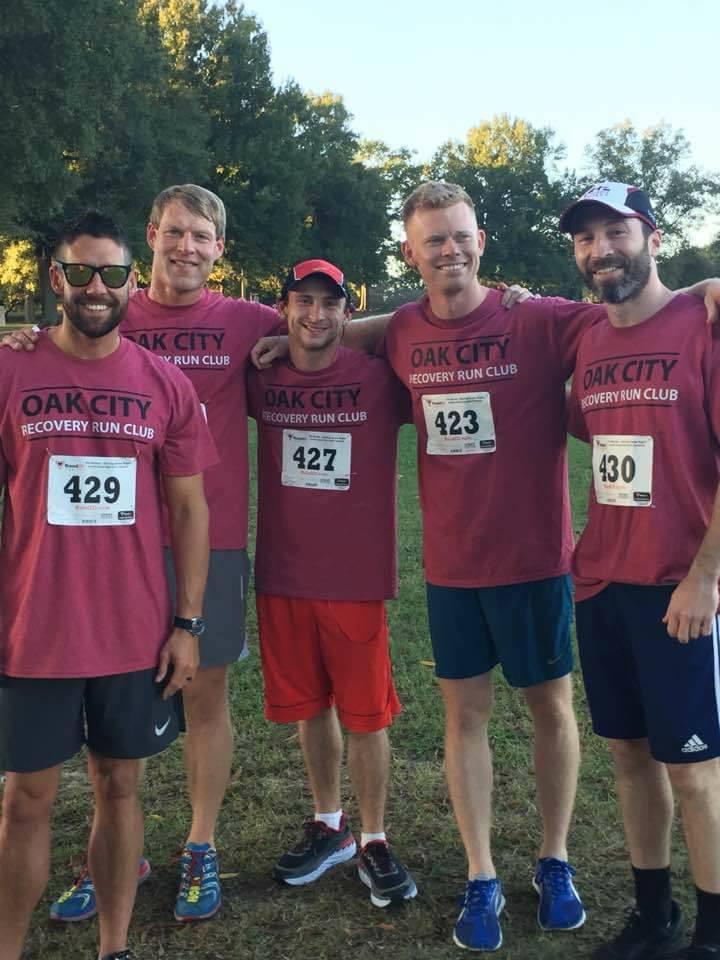 I still work out regularly with F3, push myself with Go Ruck challenges, and involve myself in community events. I also run another half marathon in Holly Springs Nov 18th with a time of 1:33:15, which is 10 minutes faster than 7 months ago! It's an honor to be a part of such  great fellowships, and you can join us: the Oak City Recovery Run Club meets every Tuesday night at 6pm in Dorothea Dix Park, and participants can opt to run or walk 1, 3, or 5 miles enjoying downtown Raleigh's inspiring views.
Today my life looks completely different than it did just a short year ago. I have completed the program at Healing Transitions, recovered my marriage and family, have begun a new career with a software consulting firm and have resolved all my outstanding legal issues. This is all a bi-product of my life in recovery, so that comes first before anything else.  We can recover, but only if we are first willing to surrender.  I now run every day with a purpose.  I push myself to new limits and strive to be a better husband, son, brother, worker and community member. I seek out ways to be of service to others and provide them the same opportunities people gave me.
https://oakcityrecoveryrunclub.com/
https://healing-transitions.org/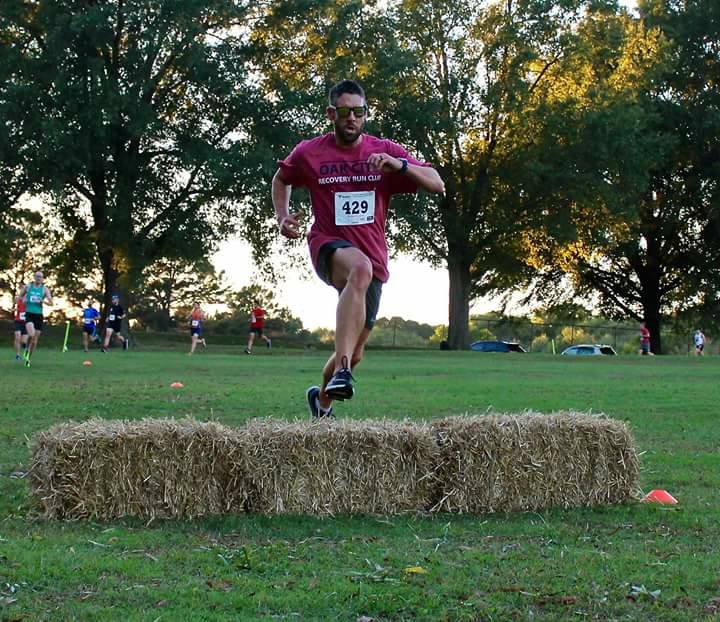 The Size Run is curated by Alex Warren and Brent Francese, co-owner's at Runologie.