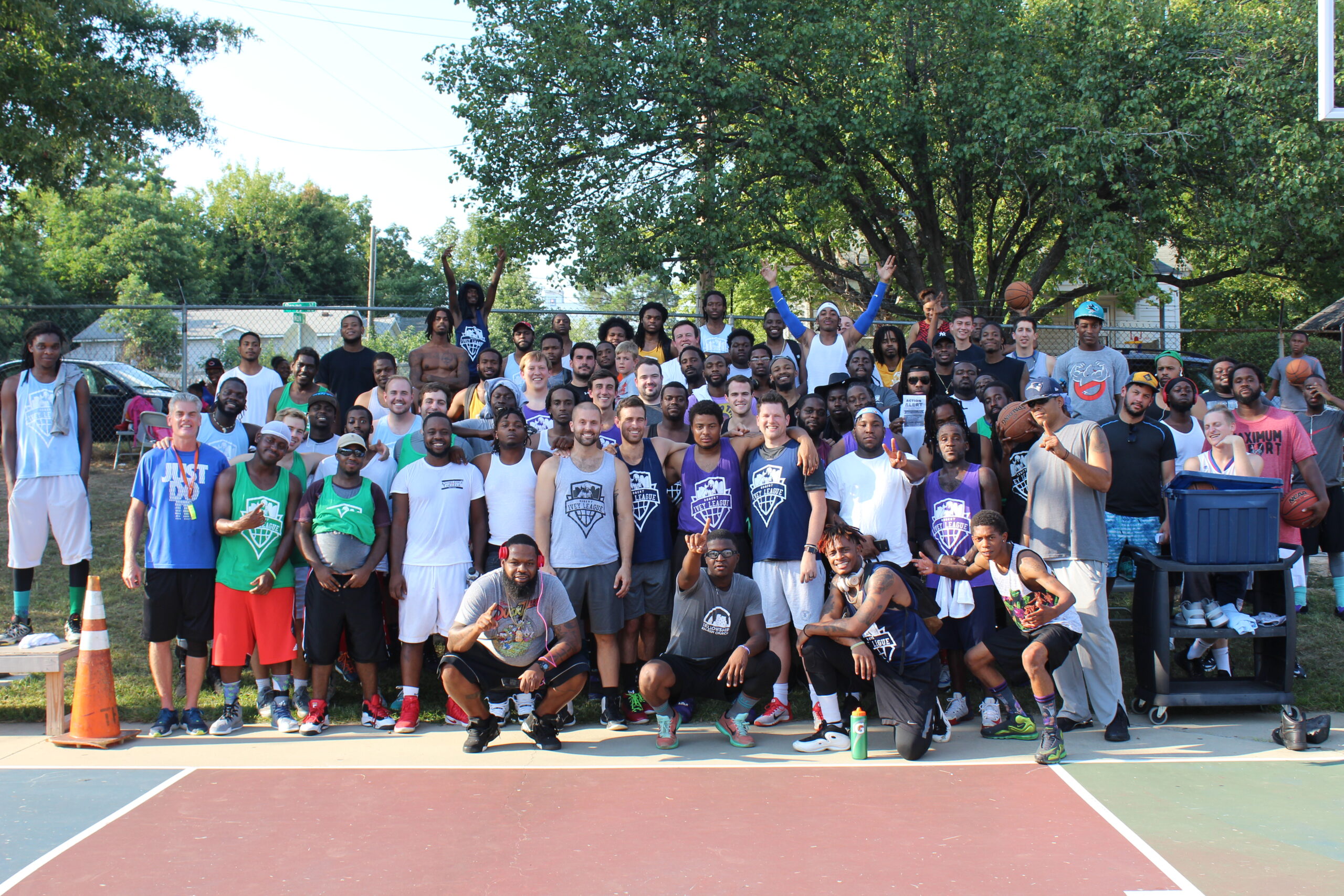 Running For Your Neighbor
The following was written by Pat Dawson, outreach coordinator for Neighbor 2 Neighbor in Raleigh, NC. Real people doing the real work.
I was never particularly great at any one sport growing up. I dabbled in many things but never quite found my niche. I always wanted to participate in something even though for many years that something had yet to be defined. When I reached the end of middle school, I tried my hand at football, slogged my way through one season, and felt destined (OK, more like doomed) that football was going to be that something for me. Luckily by the spring, I had done well enough in spring track to warrant the high school cross country coach to "recruit" me and since I abhorred playing football, I said yes.
Whatever the prototypical runner's build is, I don't have it. Regardless, running became that something for me in high school. By high school cross country standards, I was probably just average. My 5k times fluctuated between mid-18s and low-19s with an occasional high-19 and low-20 on a bad day. Not blazing – although I'd kill to run those times now – but also not terrible. Just average.
As much as I loved, appreciated, and valued those four years of cross country in high school, when our team didn't advance past the 3A Midwest Regional in 2002, my running career was effectively over. Fast forward a decade to 2012 and any love of running I ever had was gone and replaced with a love for basketball. My new something. In the summer of 2012, I found myself playing in a men's summer basketball league (Ivey League) at my workplace (Neighbor to Neighbor). During one of the later rounds of the tournament, I took a hard foul and a few days later I found out my finger was badly broken on my shooting hand. My basketball playing would need to take a backseat for a while. Instead of being completely inactive, I slapped on a cheap $40 pair of Asics, long black socks, baggy basketball shorts, a white cotton t-shirt, and went running. This was August of 2012.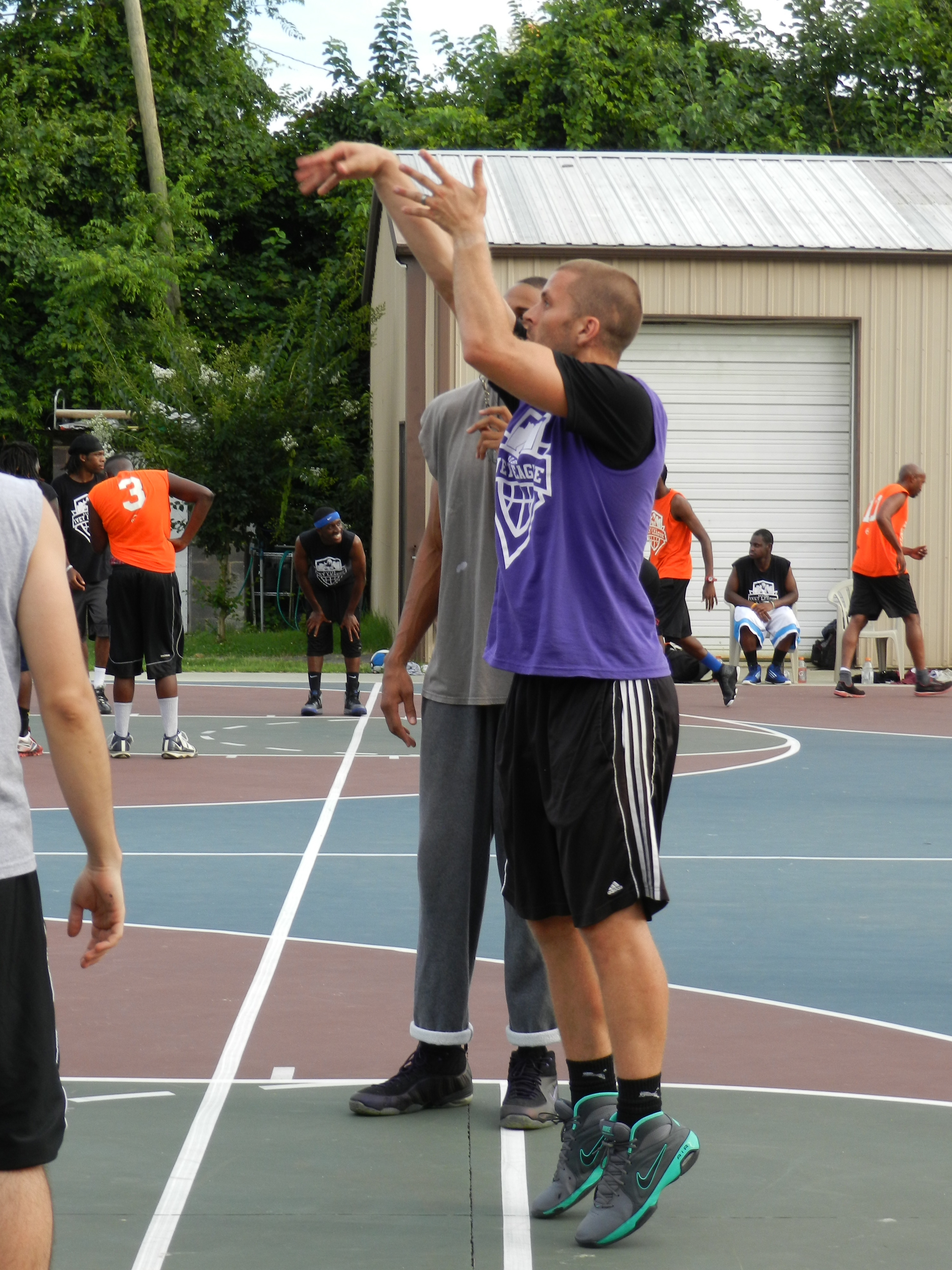 For the next two months, I ran weekly and slowly began adding mileage while significantly cutting my mile pace. On a cool Saturday morning in October, I decided on a whim to hang a right and loop around instead of going straight on my usual 5-6 mile route. This unplanned detour added almost 3 additional miles to my run and I finished the longest distance ever for me: 8 miles. I felt fantastic and the thought of doing the City of Oaks half marathon entered my mind for the first time ever. I signed up and a few weeks later I ran my first half in 1:35:57. Since then, I've completed many more half marathons and two marathons over the course of the last 5 years.
In 2014, I had the privilege of running the Chicago Marathon with Team World Vision. This was the first time the concept of running for a purpose or cause entered my mind. The experience was life-changing and it was something I dreamed of being able to merge. My love of running and my love for Neighbor to Neighbor, my place of work in Raleigh.
Have you ever been part of something that needs to be experienced rather than explained? Or been part of something that you can't fathom how it seems like nobody knows about this but should? Or let me take that last thought a step further, that people shouldn't just know about it but should be actively part of it, too? This is how I feel about Neighbor to Neighbor. It's a place that needs to be experienced rather than explained. It is a relative unknown in the wider-Raleigh community. And it is something everybody should be actively engaged in on some level. Especially among those that feel frustrated and disheartened with the current climate of disunity, division, and hostility in our country.
N2N is a local non-profit that is over 20 years old. One of the core beliefs we have is that relationships, not programs, are what change and transform people. Yes we have programs and outreaches, but it's the relationships that actually provide the catalyst towards individuals of all walks of life thriving and reaching their full potential. The issues that we face as a city and nation of disunity, polarization, racism, racial injustice, mass incarceration, immigration reform, equity in education, and much more, can be overwhelming and daunting. But as my good friend, neighbor, and pastor says: they have a local solution. And solutions begin to emerge when we fully embody what it means to be a neighbor.
The word neighbor is a term that is overused, misused, and has become watered down. It has effectively rendered the term meaningless. What we need in this world are folks who will practice neighboring and will genuinely and sacrificially spend their lives on behalf of others. We must resist the trap of yard signs, empty Facebook rants, and endless re-tweeting on twitter. The issues we feel frustrated and disheartened by must take on real faces and real local stories. Let me posit that N2N is the place where this can happen.
Over a 20 year period, N2N has developed a very distinct rhythm of programs and outreaches. Running in a similar way has its own distinct rhythm. The fall season is race season. It's the period of time when we are rewarded for all of the hot summer miles we pound on the pavement, out on the trails, or around the track. The last two years we've assembled a group of people who ran with N2N during the City of Oaks race weekend. These folks ran in one of the races that weekend – any distance – and helped raise money for our college scholarship fund. This fund is awarded to youth who are first-generation college students from N2N.
This year, we're going to expanding this fundraising opportunity to more people and to people who are running in any fall race this season. Starting now until December 15, you all will have the opportunity to earn incentives by fundraising for N2N.
The process will be simple. Everyone has a network of people who love and care for them. These are the most likely people to support you in your run. By sending a quick email, phone call, or text message, you can let them know which race you're running in, what the organization is, and an opportunity to sponsor you in your run. We can provide a template to send if you need help crafting something. Each person that donates to N2N on your behalf will have a choice on whether their donation goes towards our the three main areas in our ministry: education, enrichment, and entrepreneurship.
As folks donate money towards you and your run, we'll keep track of the amount and as you reach the following benchmarks – $50, $100, $250, $500, $1000 – we'll email you a code to go claim your incentives! Donate + sign up.
Pat + Neighbor 2 Neighbor will also be fielding a team for Run for Good on October 22nd to help their cause. Join us outside of Runologie + State of Beer as 4 teams compete for 4 hours on 4 treadmills. 
The Size Run is curated by Alex Warren and Brent Francese, co-owner's at Runologie.