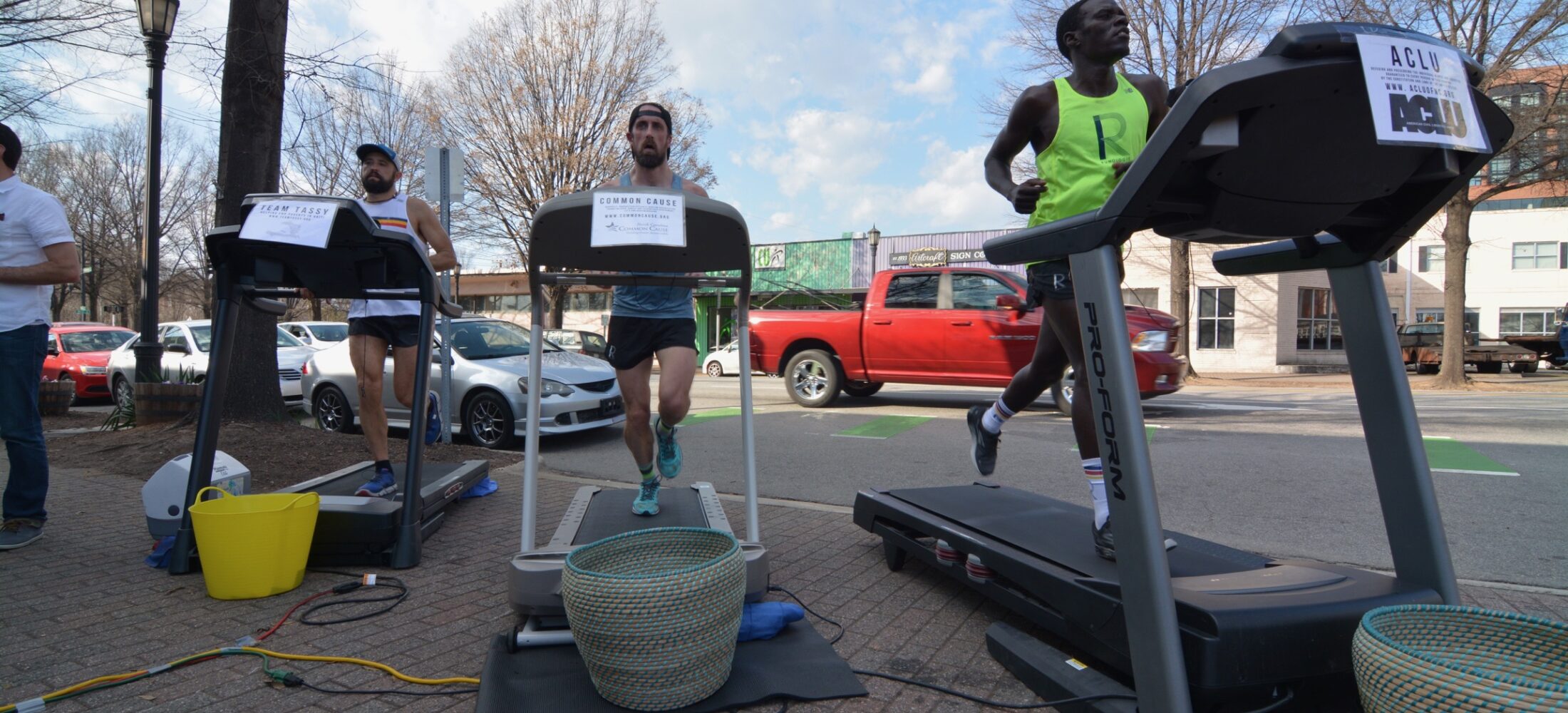 3 teams, 4 hours, and 100 Miles. For one Sunday, on a lazy February afternoon, all seemed right with the world on Hillsborough Street as Jase Tischer (reigning Umstead 100 miler champ), Omer Abdulrahman (local raleigh runner and Sudanese refugee), and a team of
Runologie's
best grinded it out for a few hours on a few treadmills. Running in support of the
ACLU
,
Common Cause NC
, and
Team Tassy
, the trio of teams were able to raise over 4,000 dollars.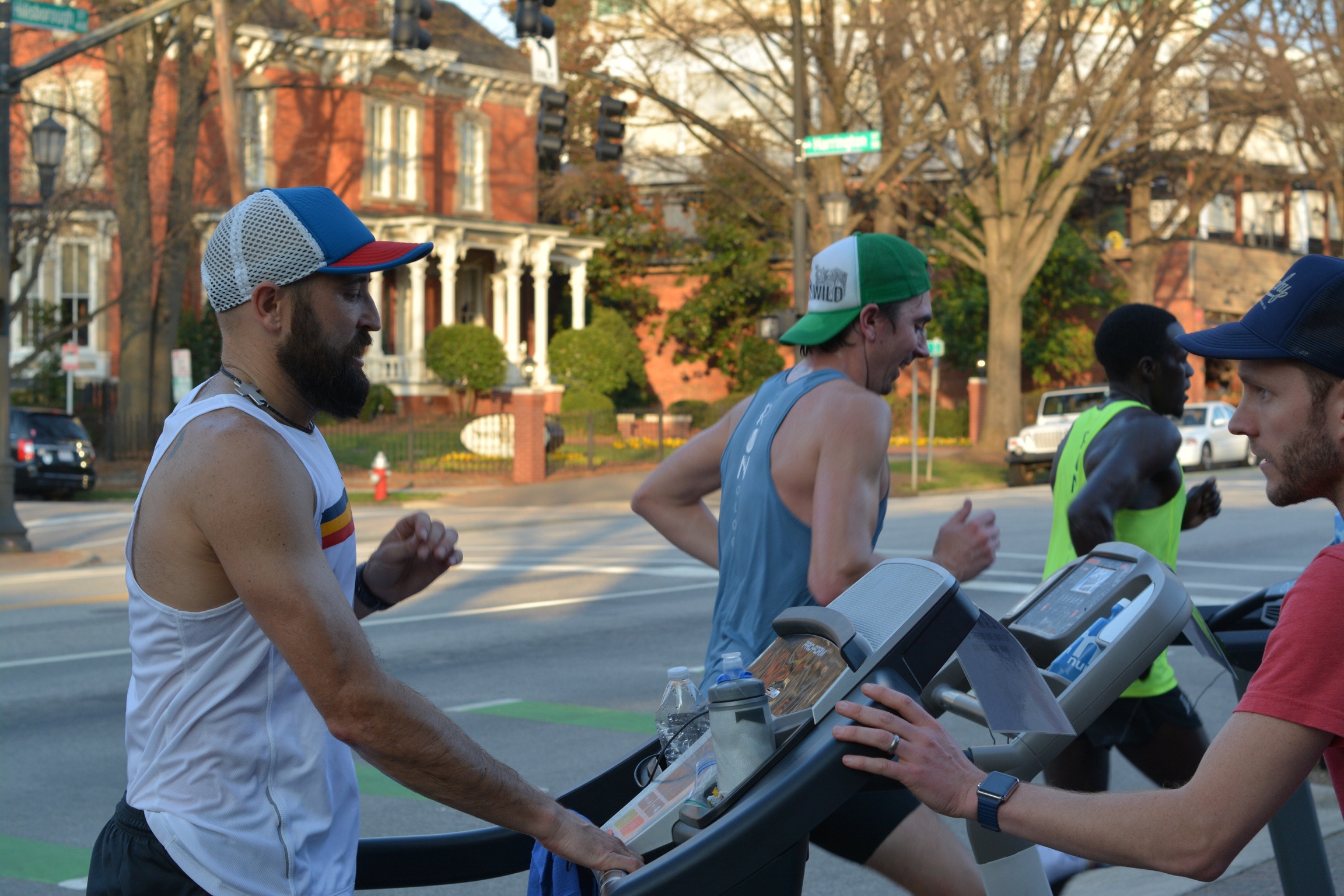 TEAM TASSY
When Jase Tischer wants to run for four hours outside your shop, you let him. A titan of the Raleigh running community Jase has completed in several 50 and 100 mile trail races across the United States, including a recent win at the Umstead 100. To most people, 4 hours of non stop running on a treadmill seems more cruel and unusual punishment than physically possible, but for Jase, this was just the warm up. A passionate advocate of charitable foundation Team Tassy, Jase was gearing up for their annual run across Haiti. 250 miles of rugged terrain and breathtaking scenery. Having started serving in Haiti in 2012, Jase has returned over 20 times. Ever since the first time he was able to go out and run in the mountains of Haiti a few years ago, he had dreamt of using running as an agent for change within the country. Then in 2016 while driving back to Port-au-Prince to fly home he saw a group of people running up in the mountains. It seemed like his type of people. Following further investigation, Jase discovered the special breed of runners he saw in Port-au-Prince were all running on behalf of Team Tassy, a charity dedicated to alleviating the effects of poverty in Haiti through dignified job creation.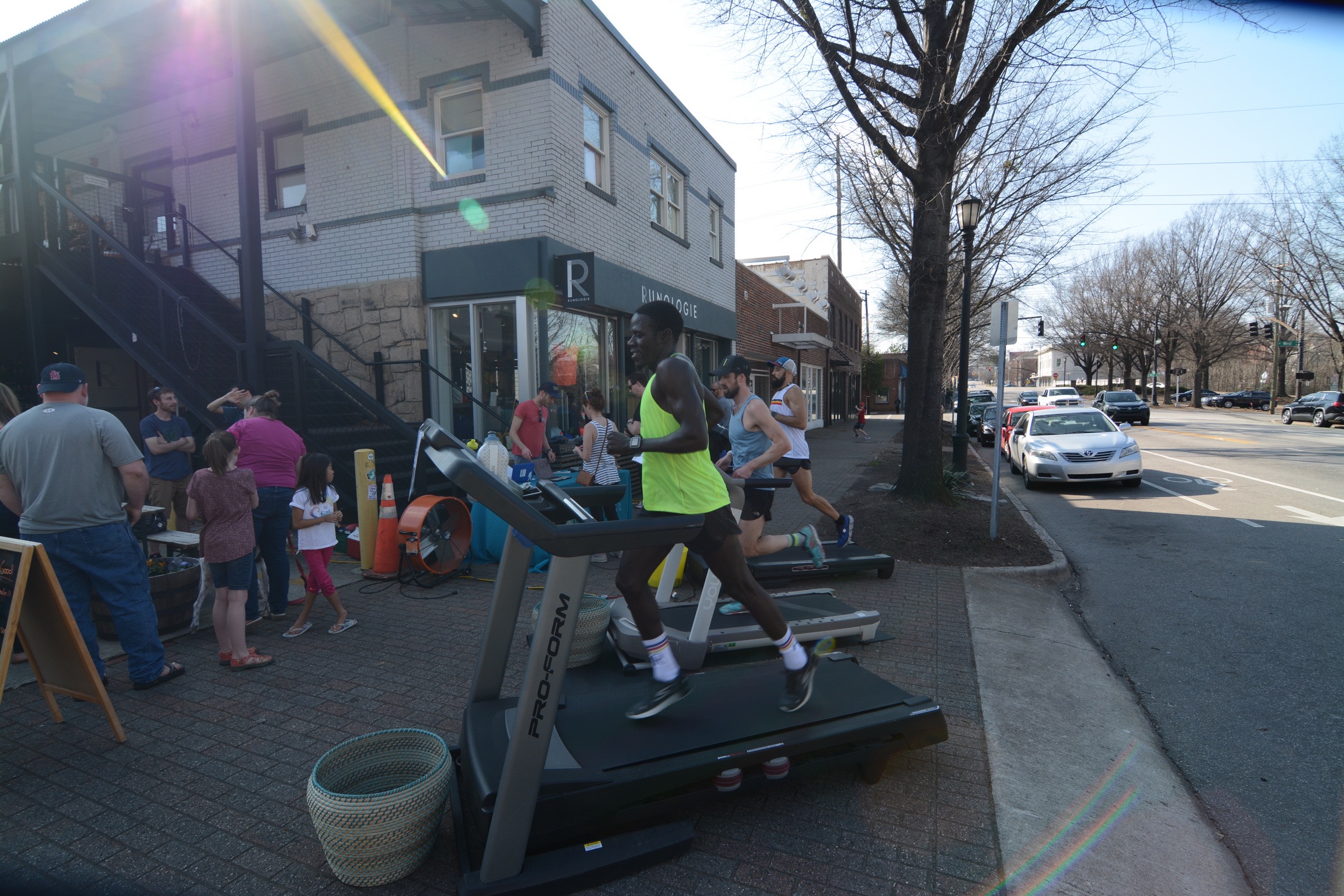 Omer Abdulrahman
Omer isn't a huge guy, but his smile fills the room. Even while running four hours on the treadmill, it was all smiles. After Jase approached the store about doing the challenge, Omer joined the bandwagon and decided that now more than ever would be the perfect time to fundraise for the ACLU. A Refugee from Sudan, Omer has been stateside the past few years and has become a loved member of the Runologie family.

Runologie's Best
A band of misfit runners (and Gavin, winner of the 2017  Uwharrie 20 miler and ultra marathoner extraordinaire), Brent and Alex just wanted to survive to hand it off to Gavin. Similar to Omer, the Runologie team came together pretty last minute.  With Alex (co-owner) starting it off, Brent (co-owner) holding it down for the middle, and Gavin (Runologie's training group coordinator) anchoring the team, each member was tasked with keeping pace for 8o minutes. Running in benefit of Common Cause NC, a bipartisan group dedicated to ending gerrymandering in North Carolina.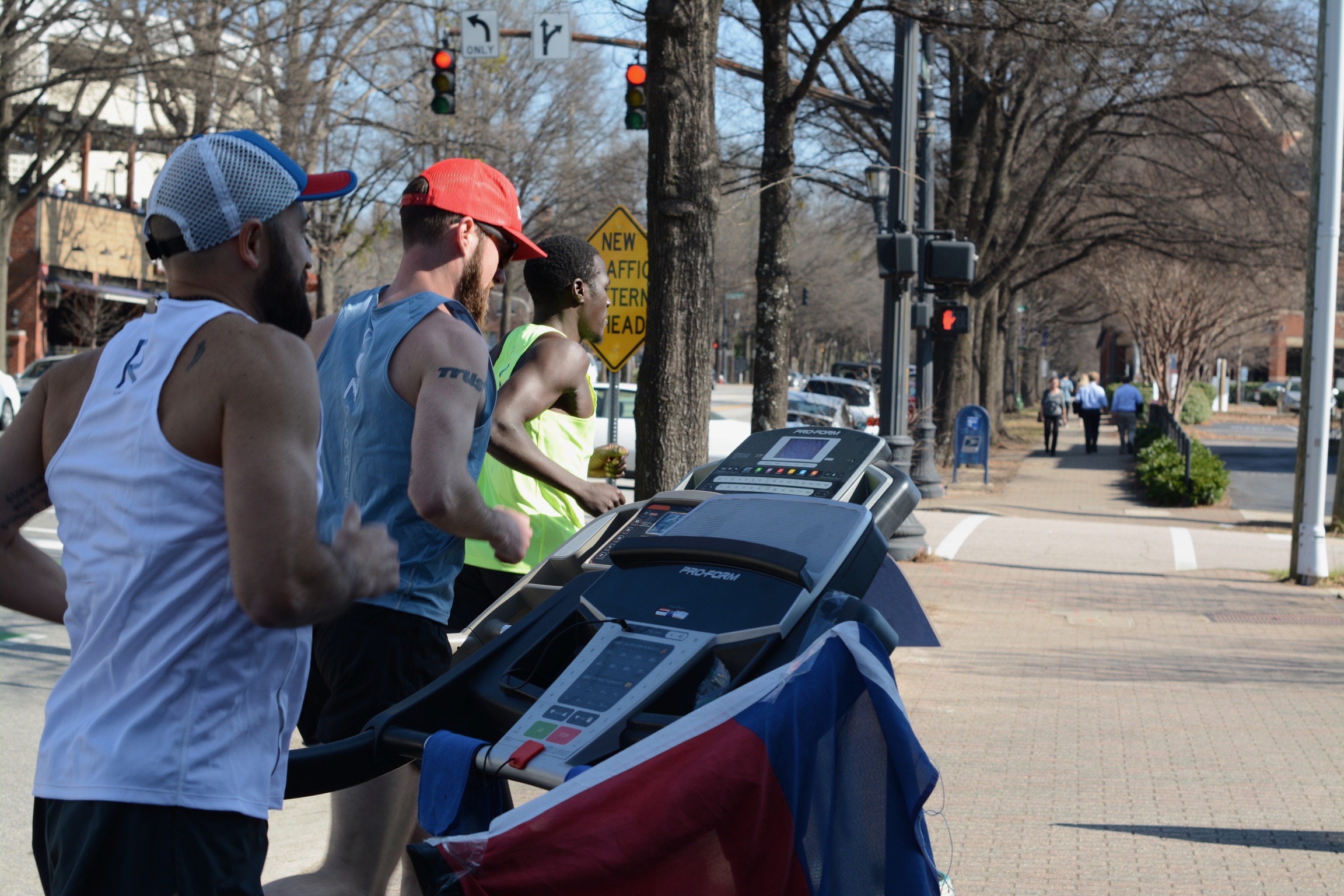 As one hour became two and two became four all three teams were able to run over 30 miles, all in the presence of an unexpectedly large crowd drawn in by the DJ skills of David Meeker, some craft brews by State of Beer, and the incredible support of Runologie. Running is an activity any individual can do, but it's a team sport. And when the whole team shows up to do some good, the possibilities are endless. Keep running Raleigh, and we're here to tag along for the ride.